Constructed in 1952 for Dr. Rusby Seabaugh, a local physician, this estate is located on the North side of Cape Girardeau on a sprawling 3 acre lot in close proximity to town. Originally encompassing over 40 acres, the property functioned as a farm and was home to its occupants, including horses and chickens. In addition to being a residence, the property was often utilized as a retreat for scouts and the nuns of St. Francis Hospital. As one of John Boardman's earlier works, the influence of his style is readily apparent. While less iconic mid-century and more Wrightian prairie-style, the house boasts terrazzo floors, Tennessee flagstone and pine ceilings, all of which are indicative of Boardman's early work which emphasized the use of quality materials. This 3 bedroom, 3 bathroom estate spans 4,539 square feet and sits on a 3.2 acre lot.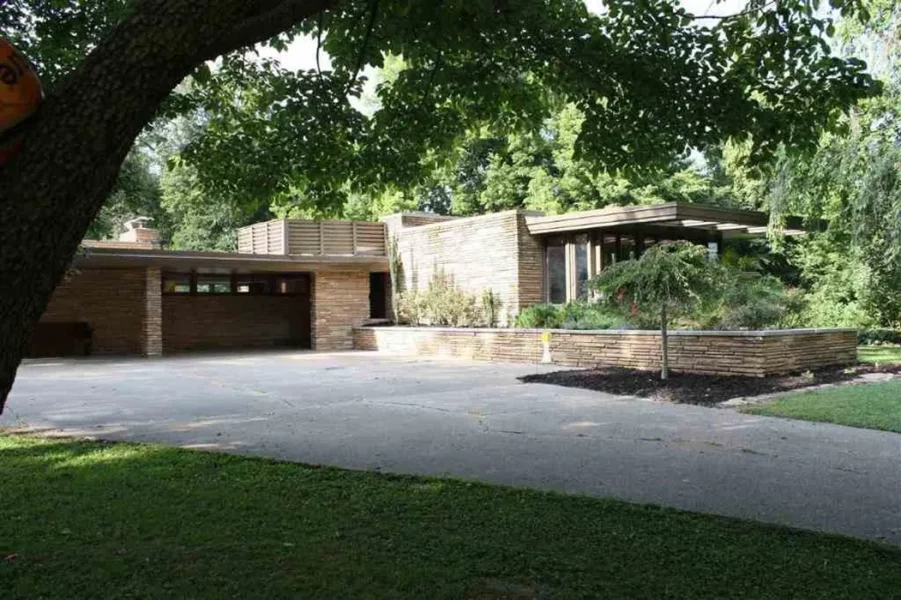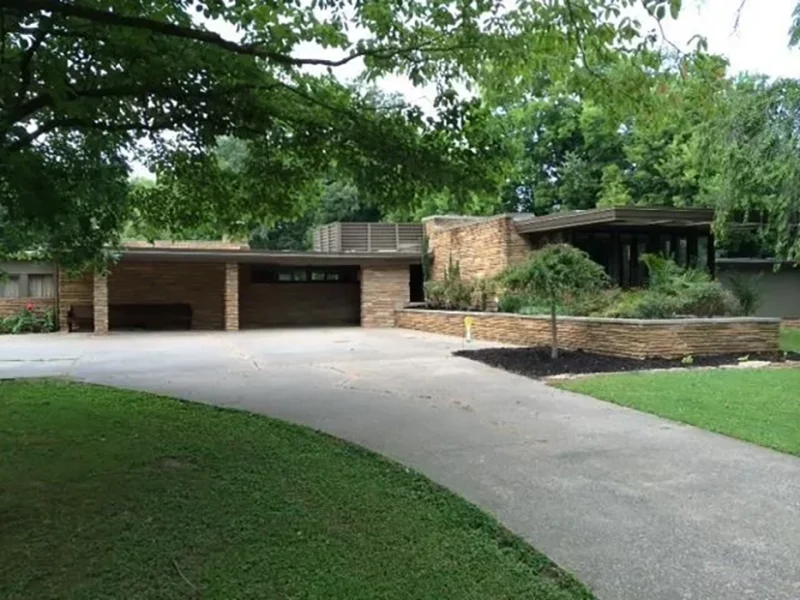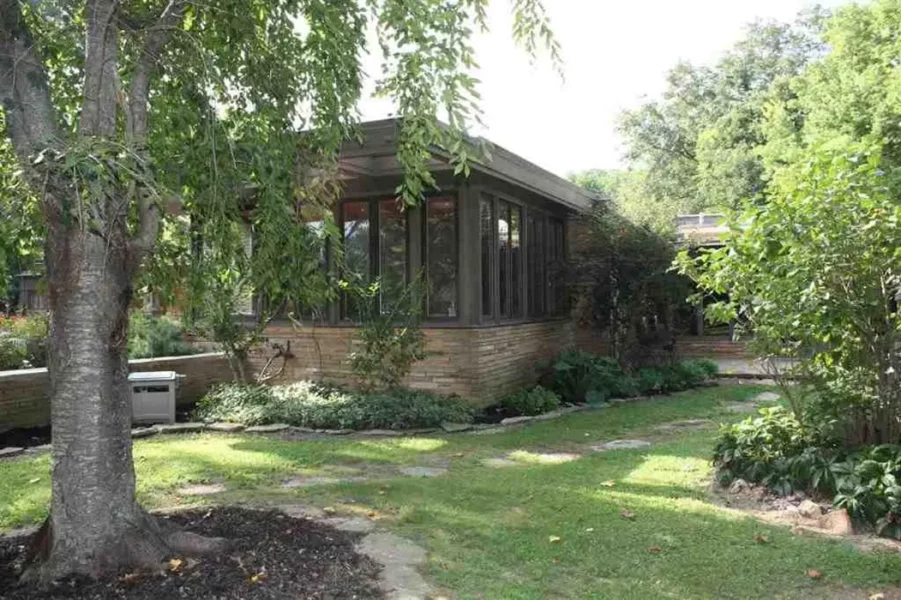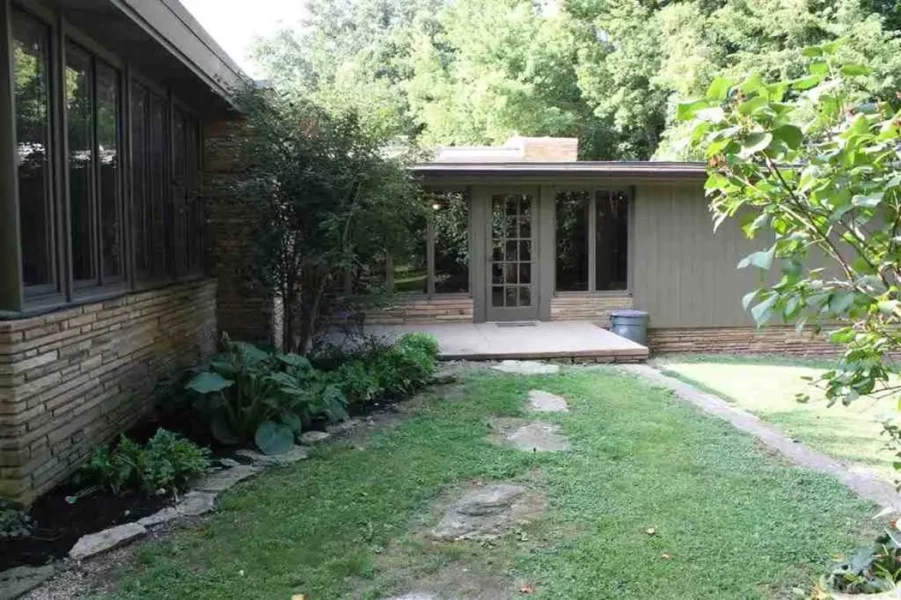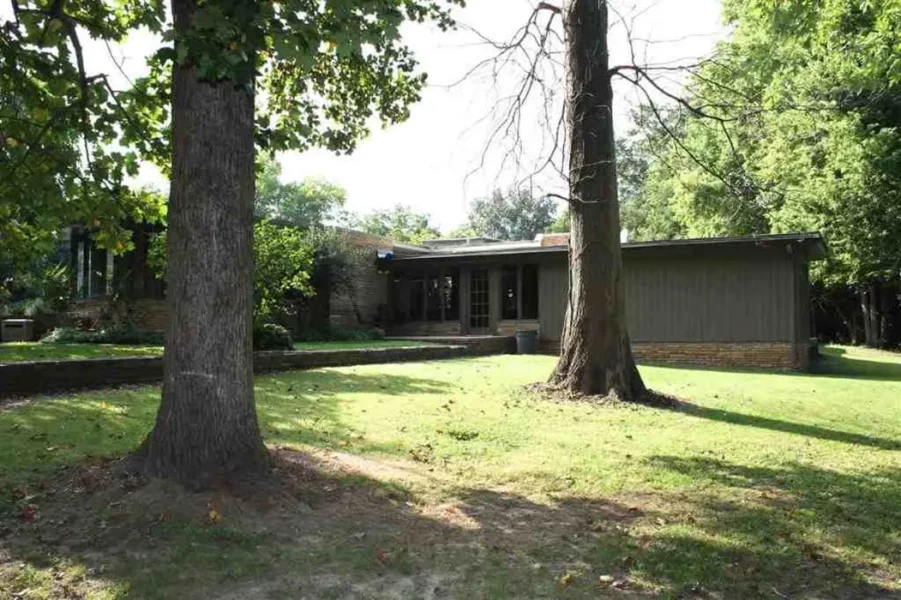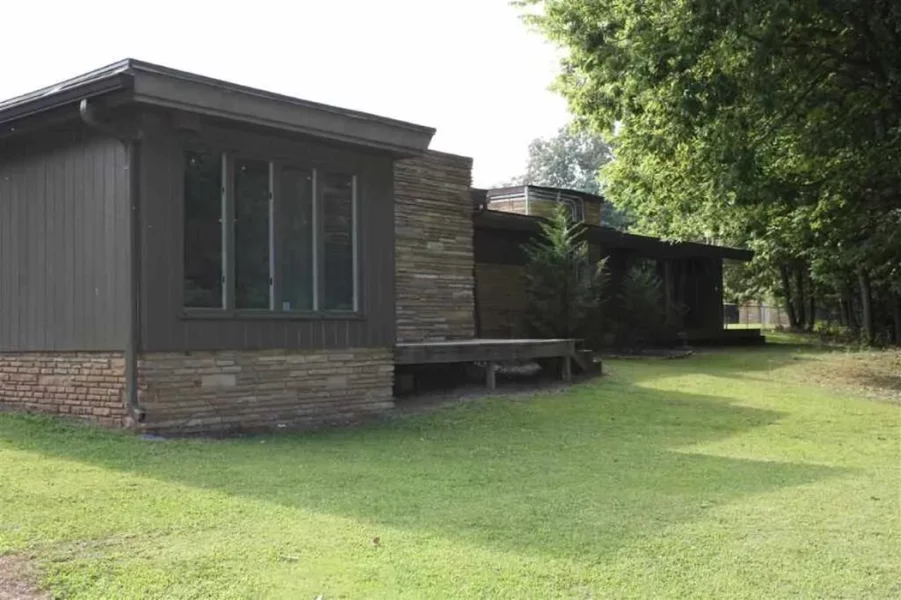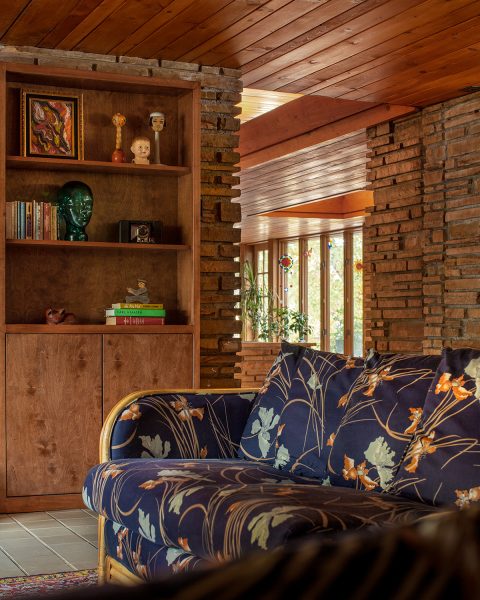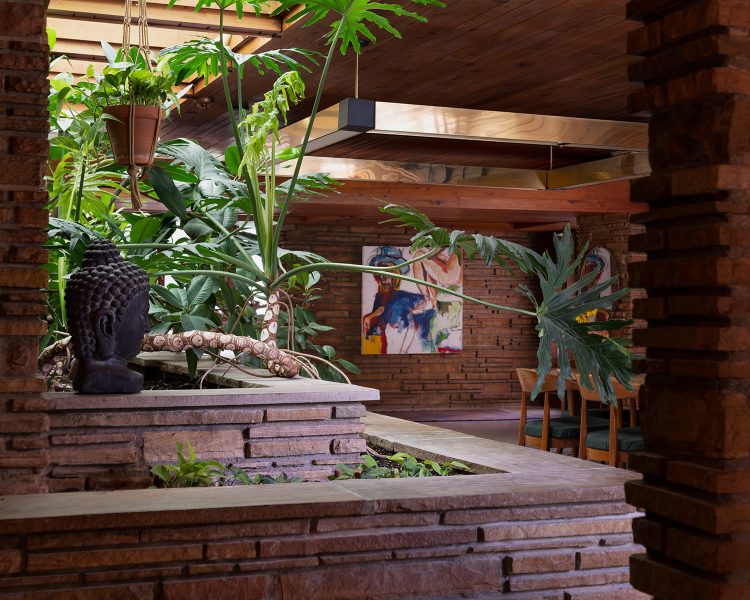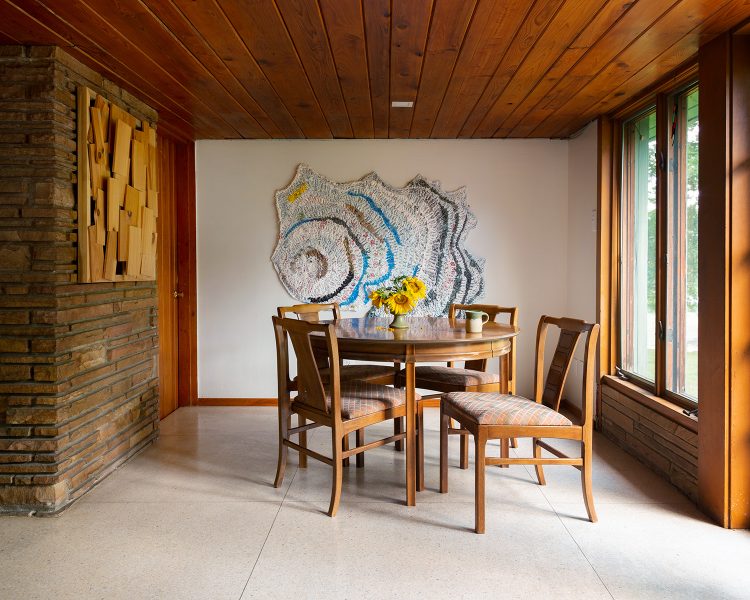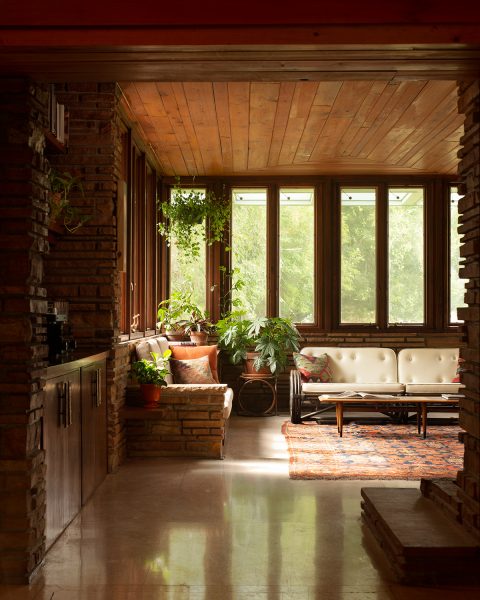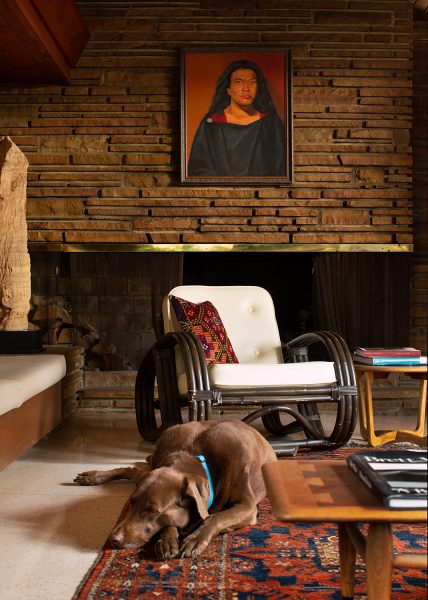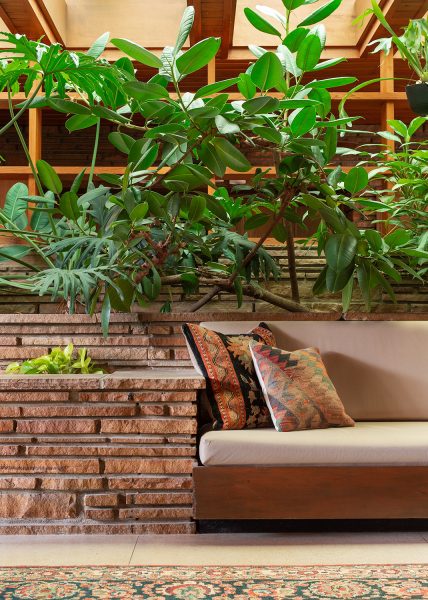 This stunning, one-of-a-kind John L.E. Boardman ranch home is situated in the heart of Cape Girardeau. Upon entering the front door, natural light fills the home, creating a warm and inviting atmosphere. The cozy living room features a new fireplace and updated wet bar with cabinets and mini-fridge. The sunroom provides the perfect spot to enjoy a morning beverage, while a formal dining area and breakfast room with built-ins offer additional dining options. The gourmet kitchen boasts stainless steel appliances, an eat-at bar/island, granite countertops, abundant cabinets, desk, and mud area. The residence comprises 4 spacious bedrooms, 2 full, 1 3/4 & 2 half baths, all updated. The master suite is a beautiful oasis with its 8×11 walk-in closet, bath with fireplace, soaking tub, separate shower, and double sinks. The amazing basement includes a family room with gas fireplace, game area, wine cellar, storage, and half bath. Outdoor living can be enjoyed on the large stone patio in the fenced yard.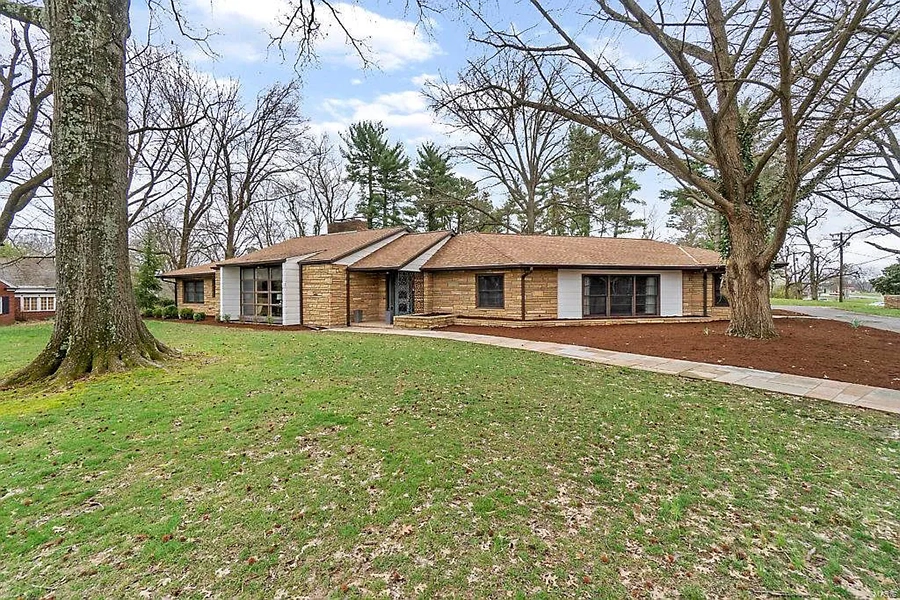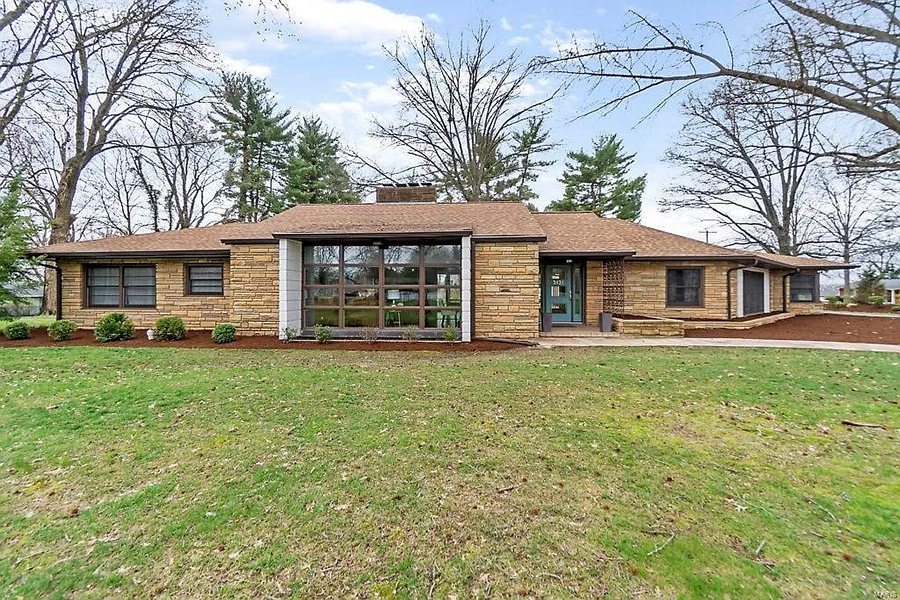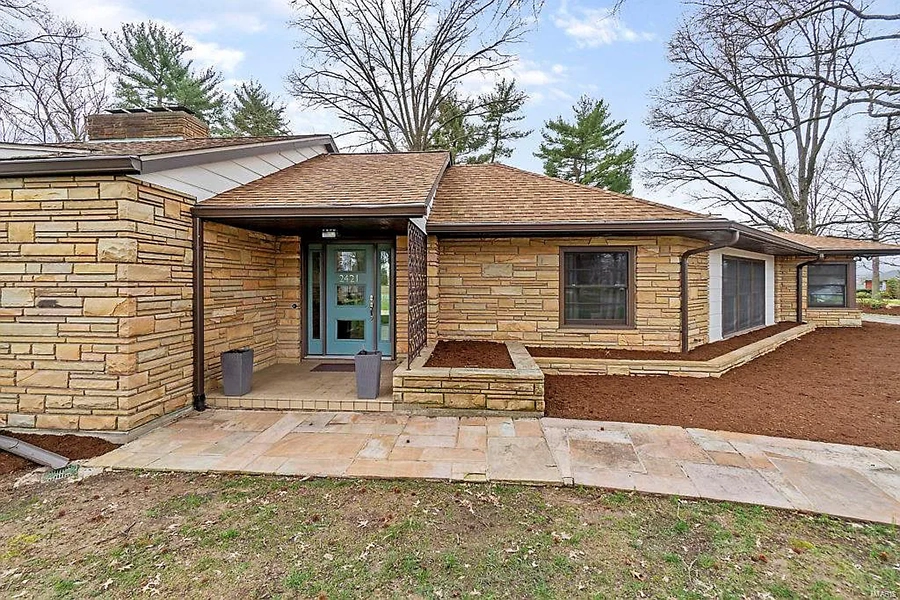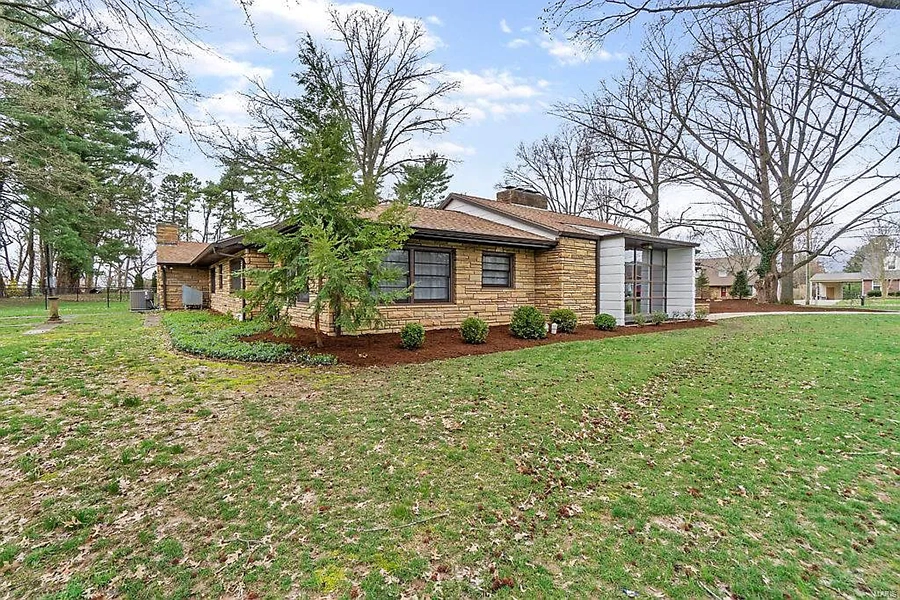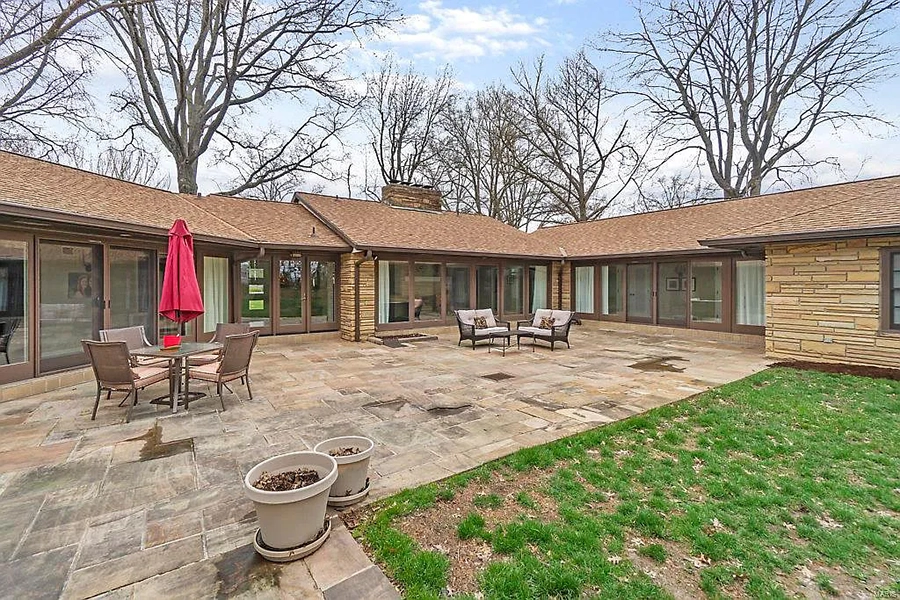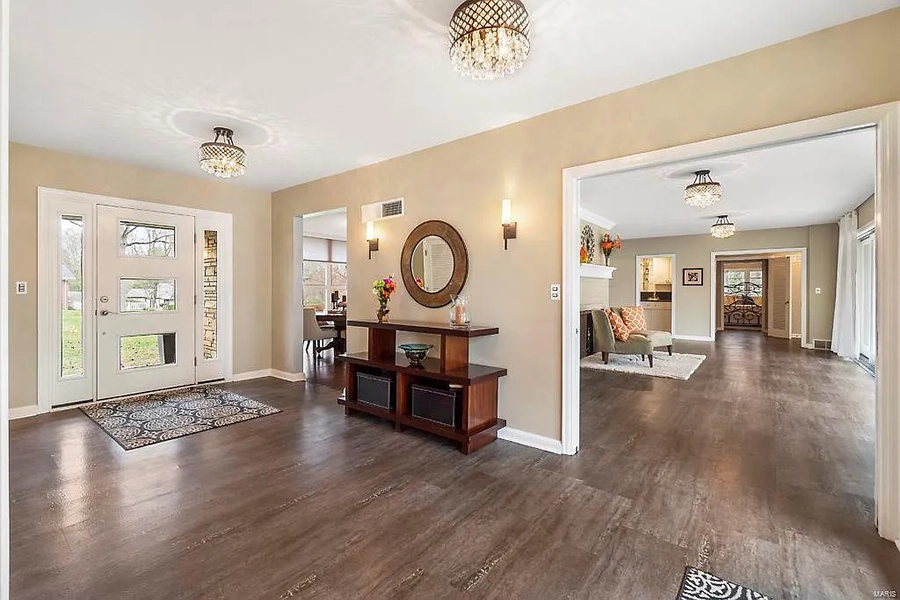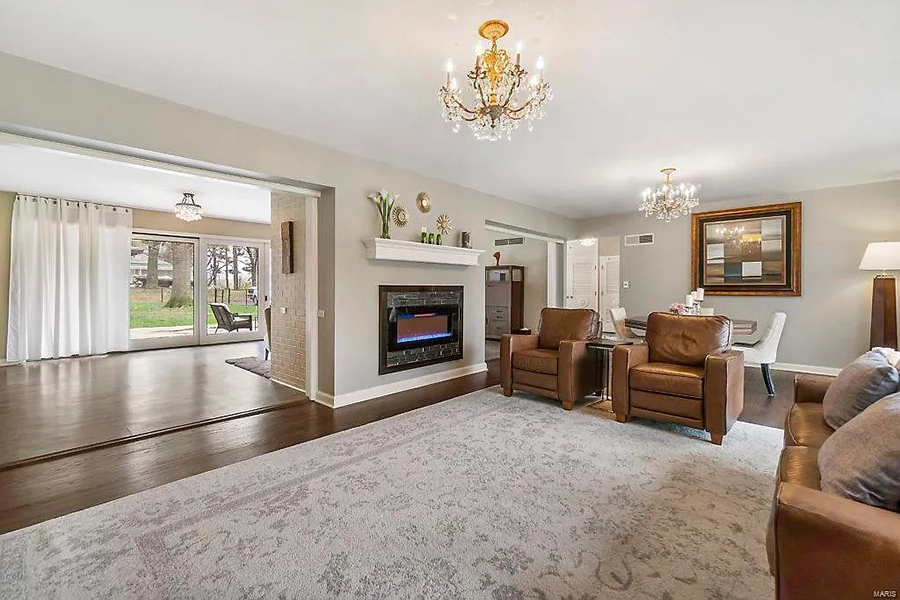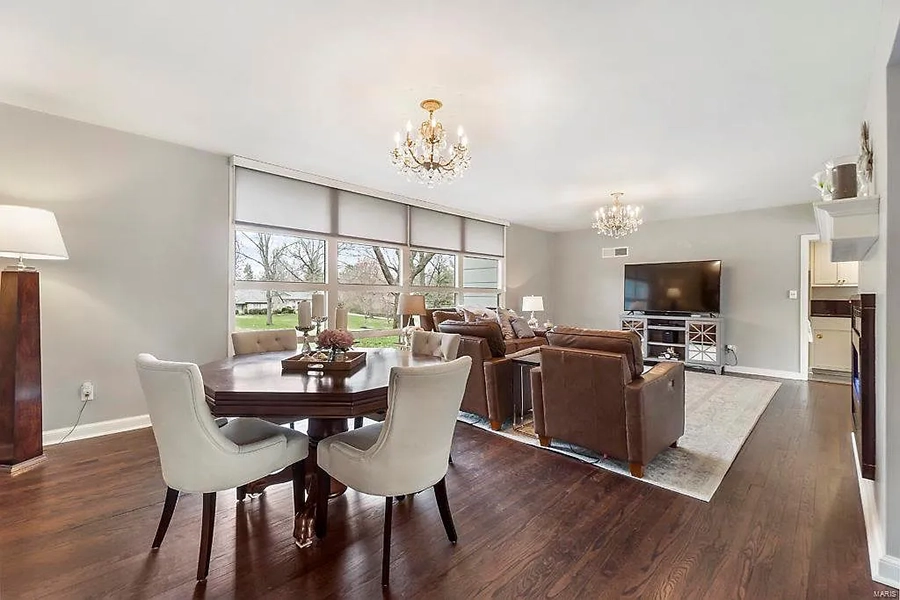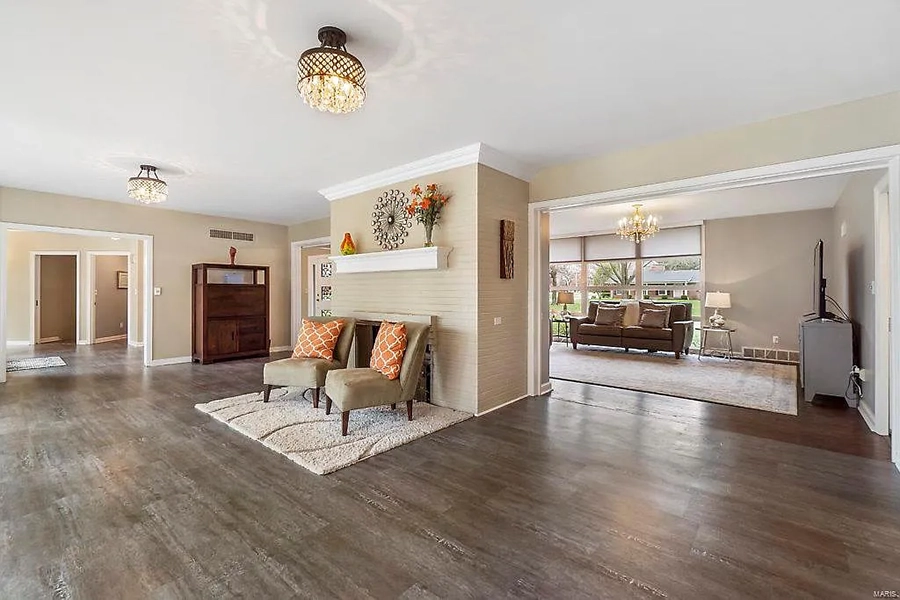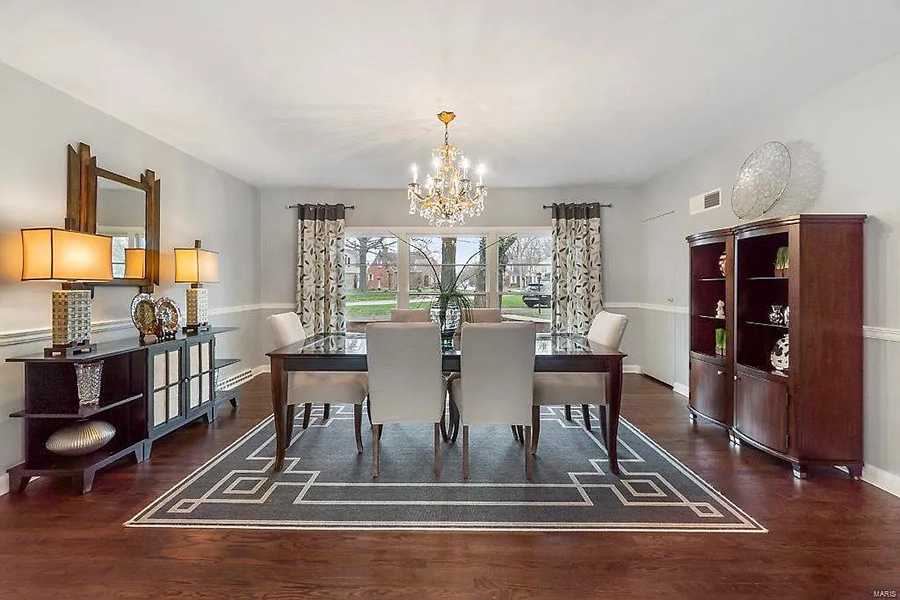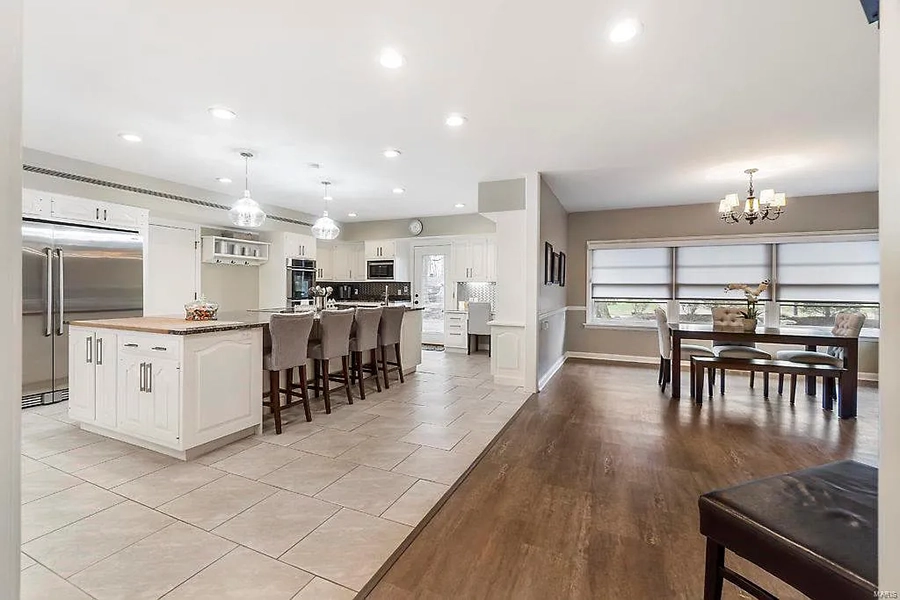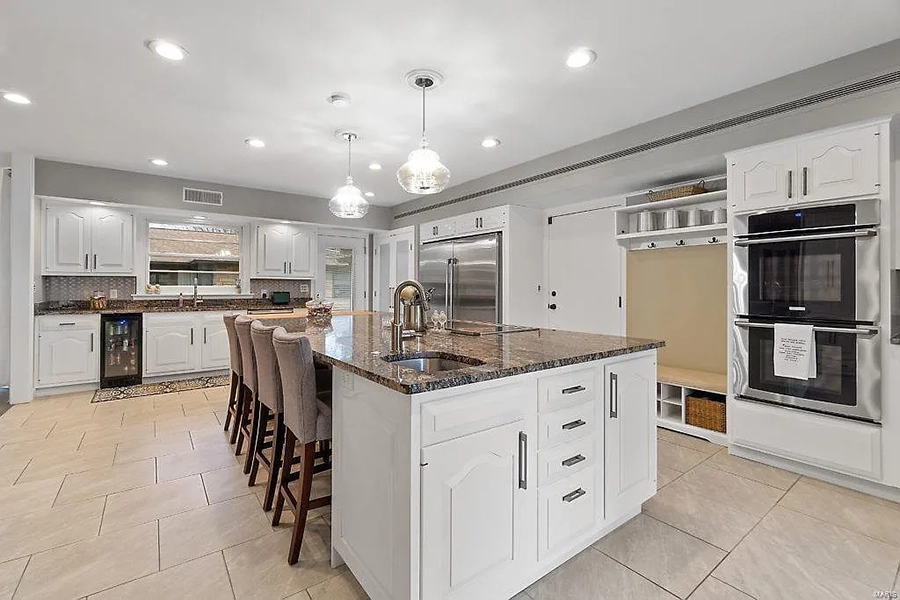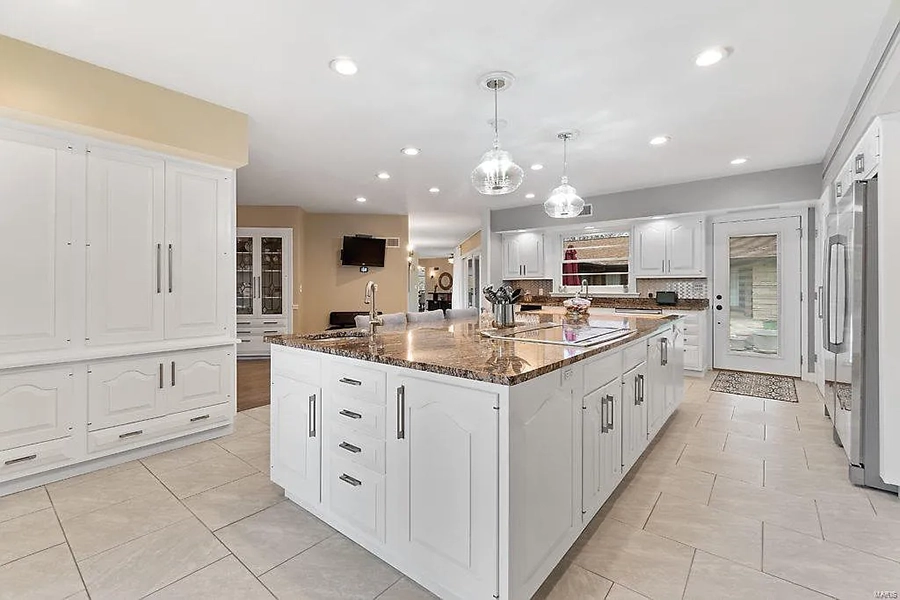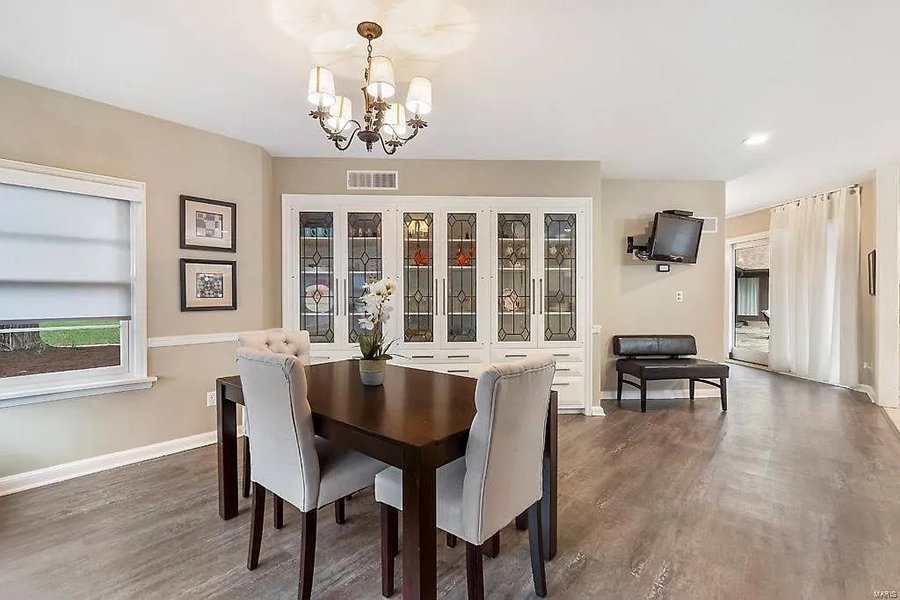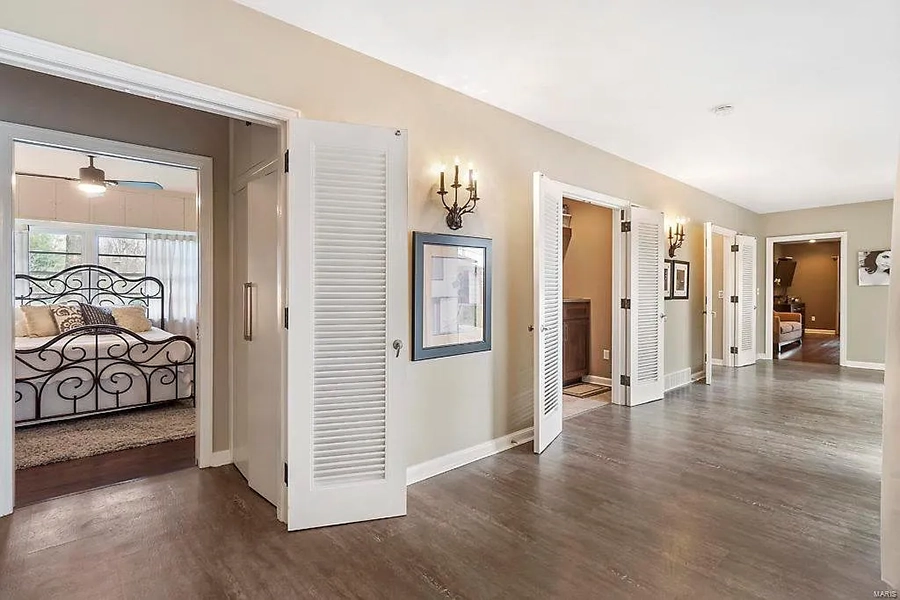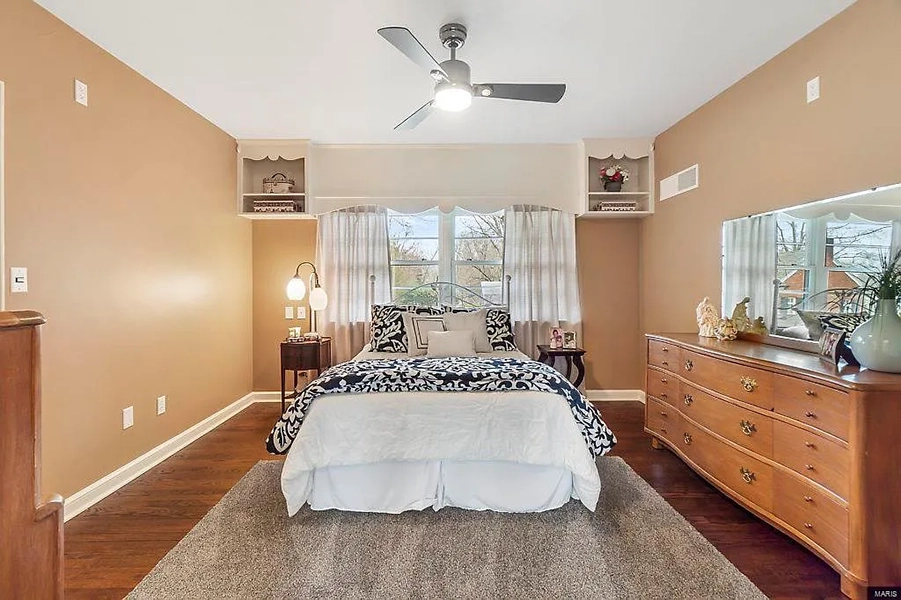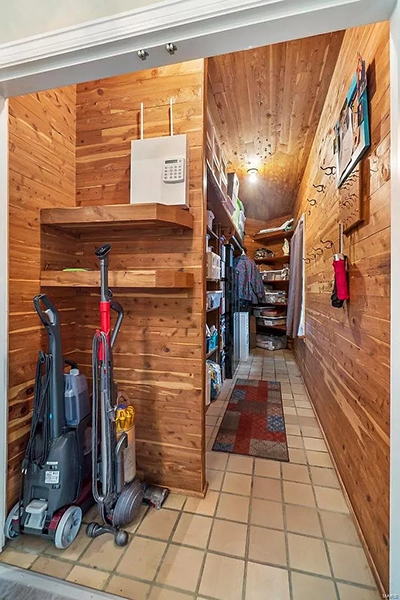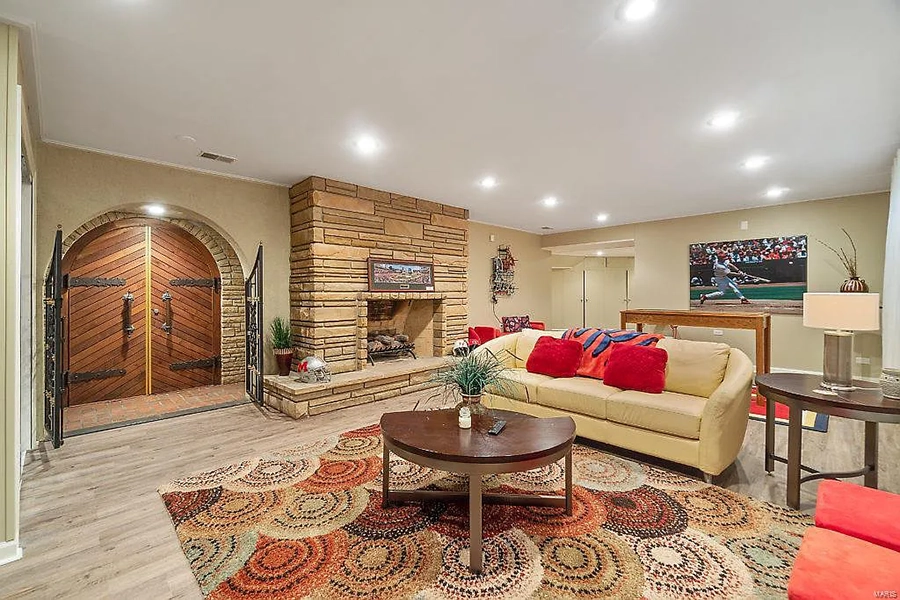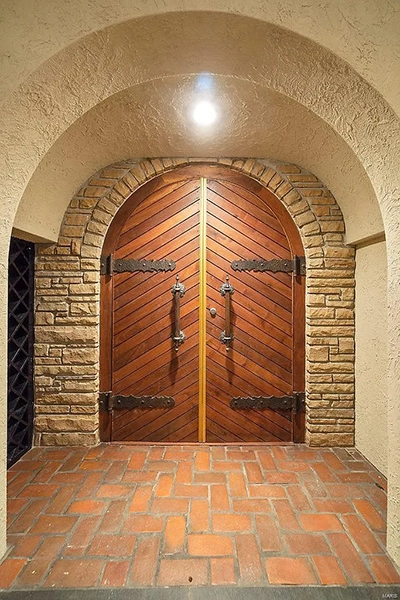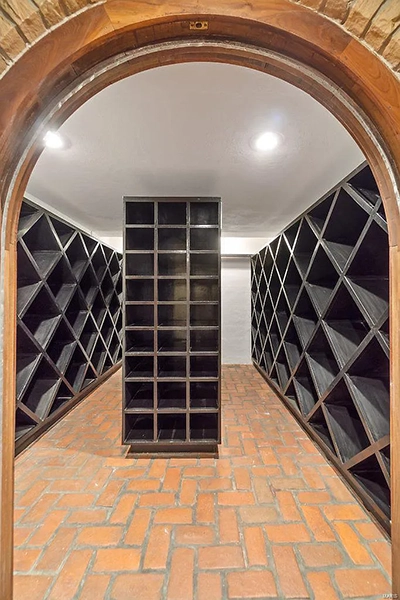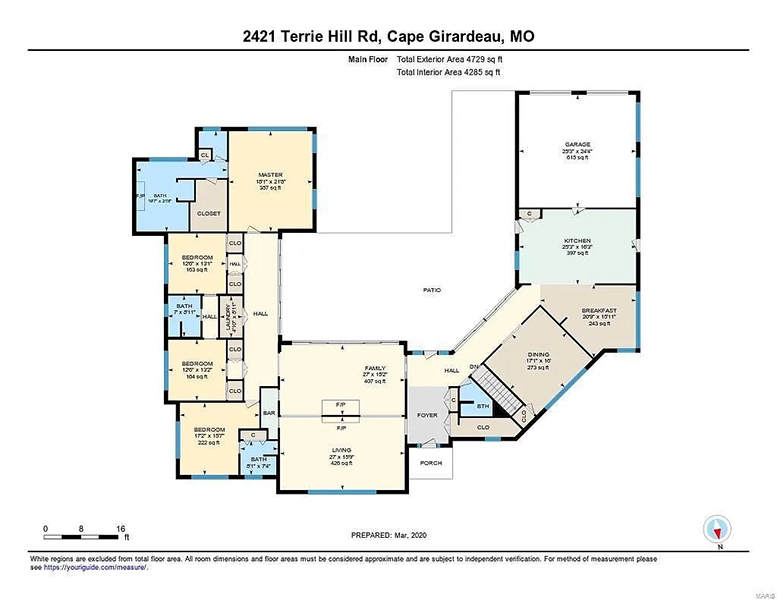 The property, known as the Dr. Jean Chapman house, is a unique and well-preserved architectural masterpiece designed by renowned local architect John Boardman, earning its place on the National Register of Historic Places. The design is heavily influenced by the Prairie and Usonian houses of Frank Lloyd Wright and features vintage details that have been carefully maintained. The property boasts a slate floor, rosewood cabinetry, solid walnut accent walls, and expansive windows that offer a closer connection to nature. This local gem is a truly one-of-a-kind property. The residence spans over 3,814 square feet and sits on a 0.59-acre lot, comprising 4 bedrooms and 2.5 bathrooms.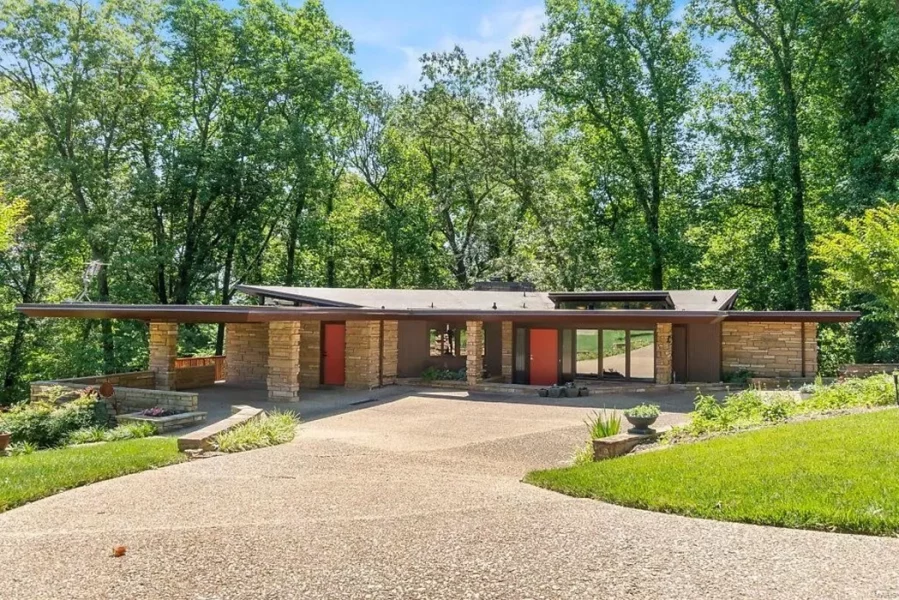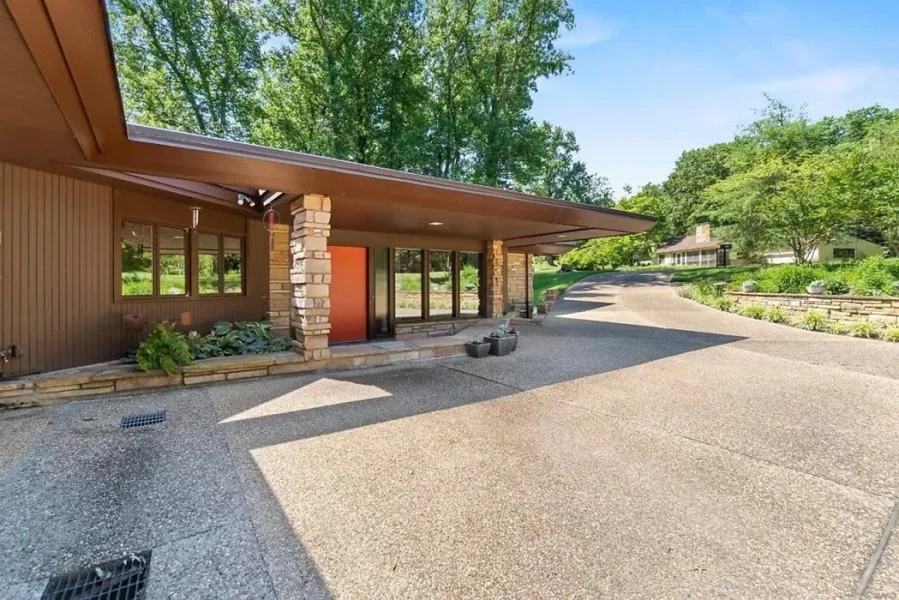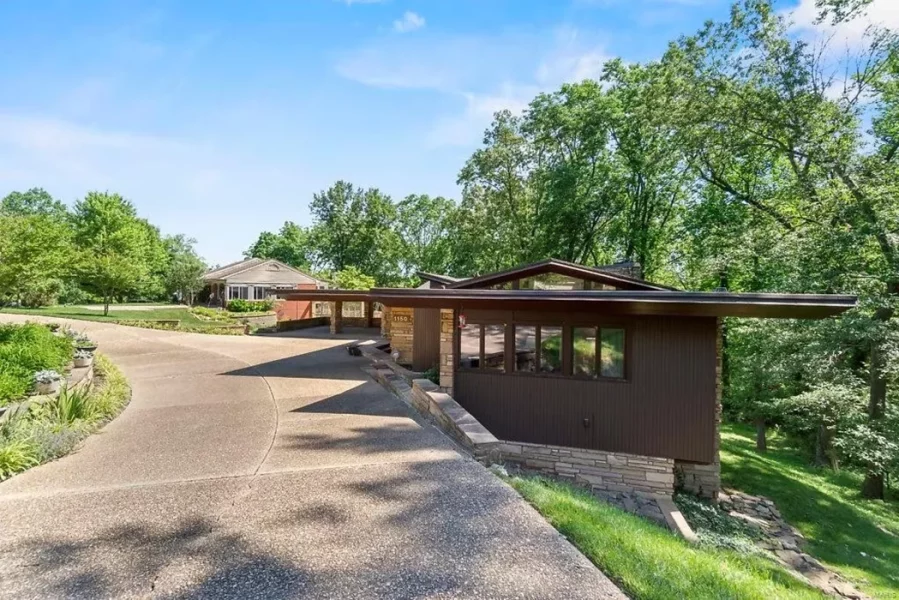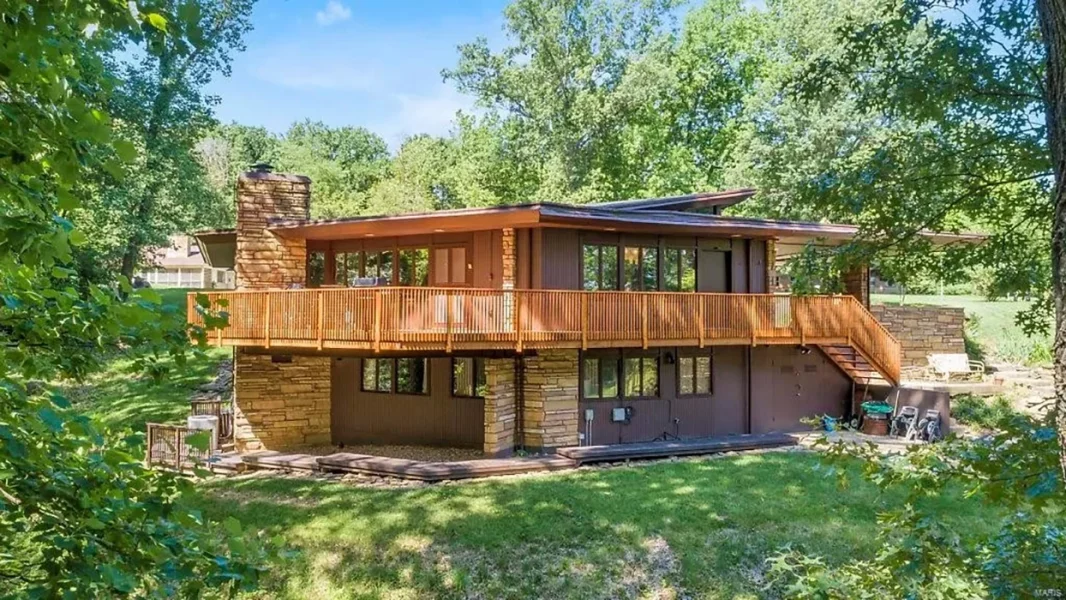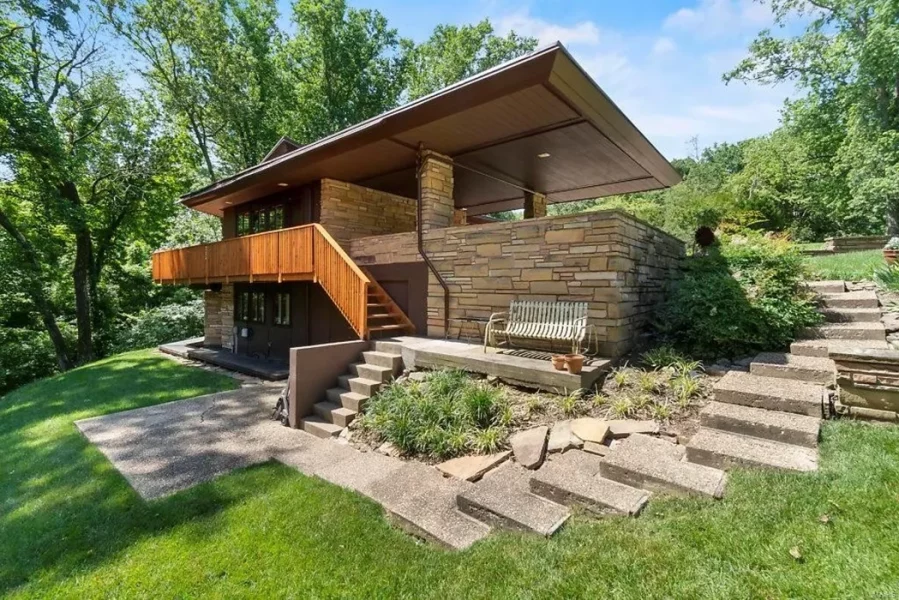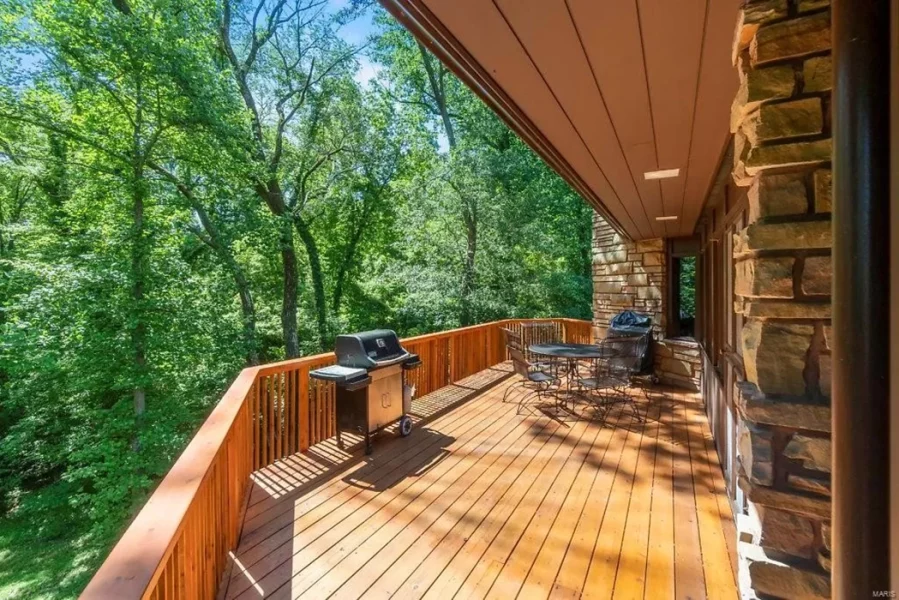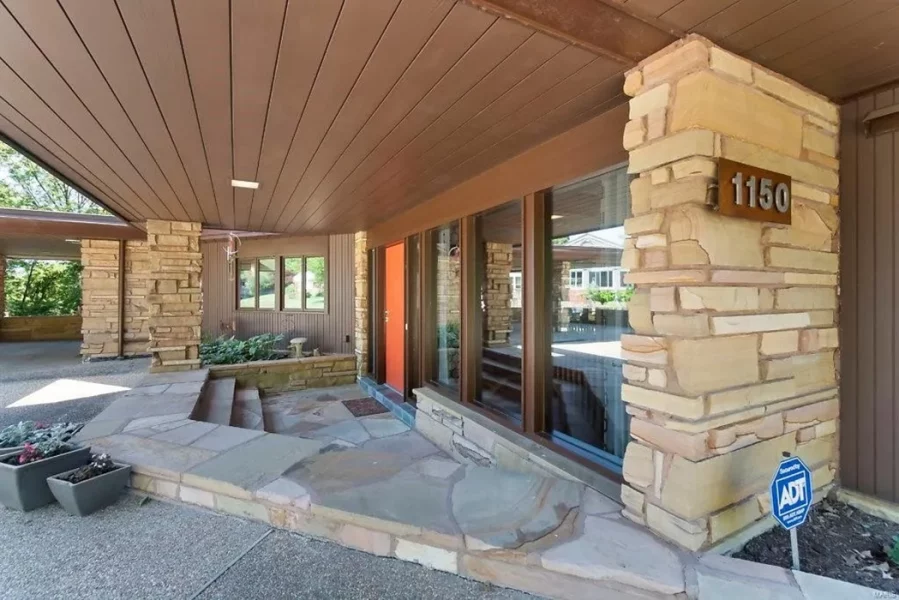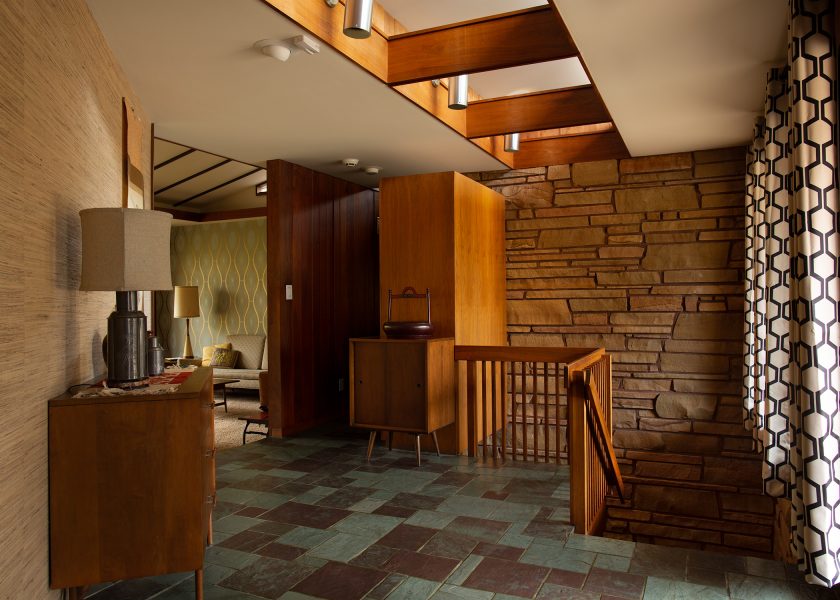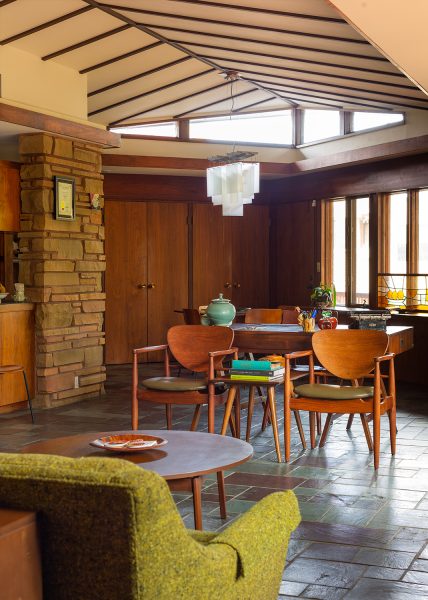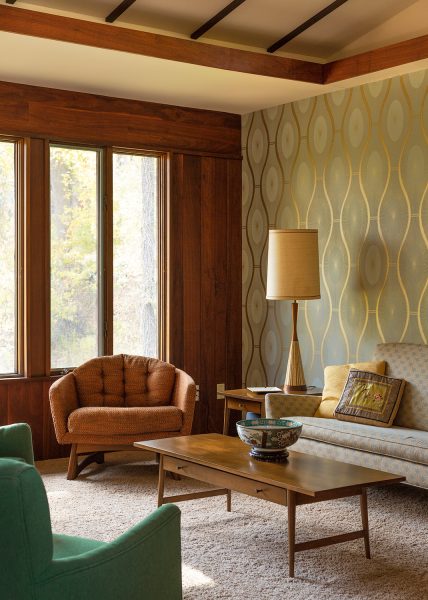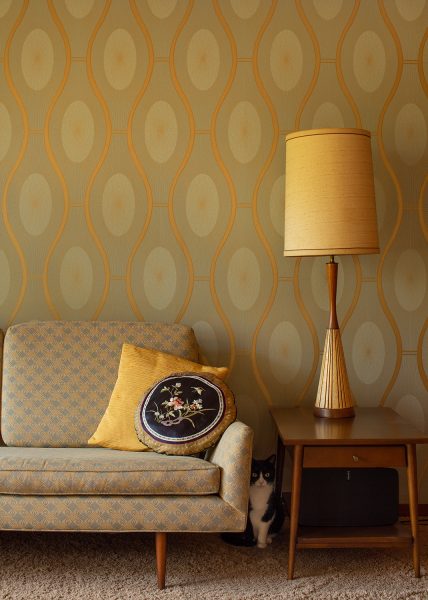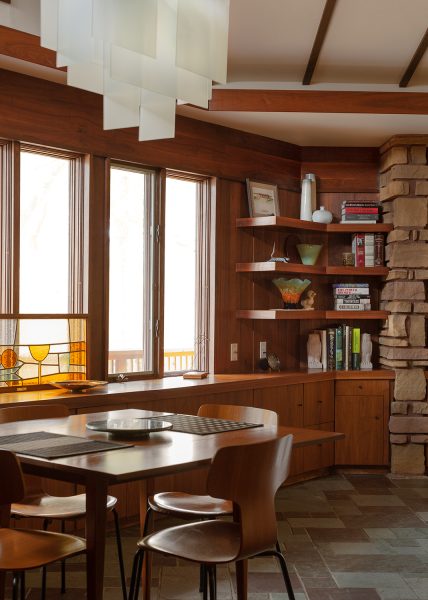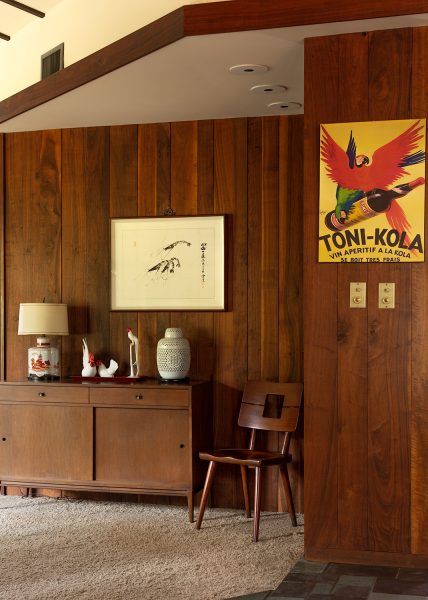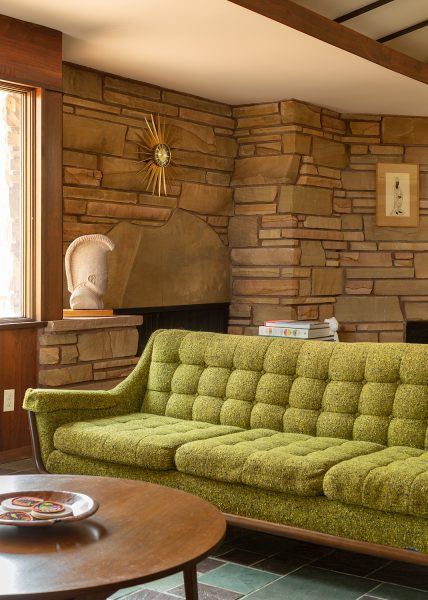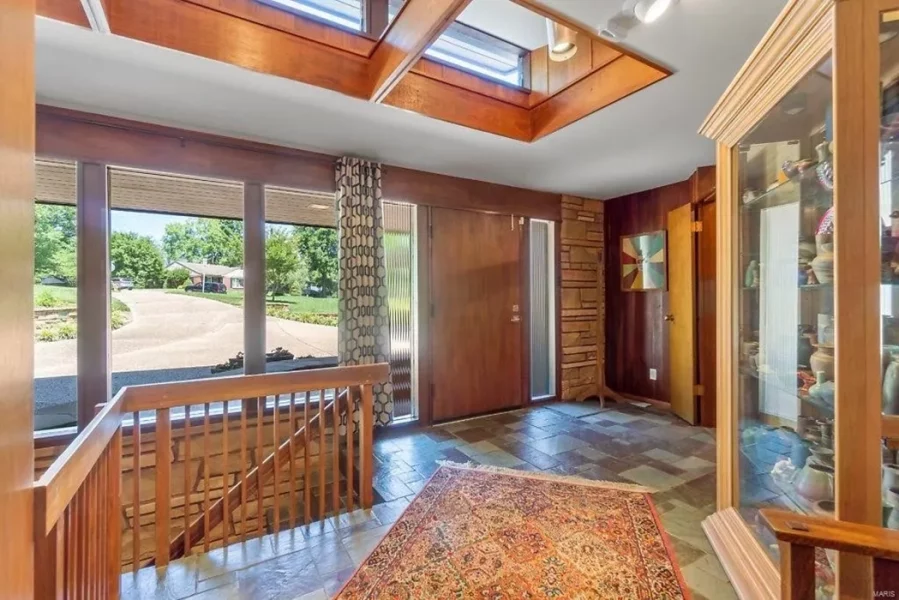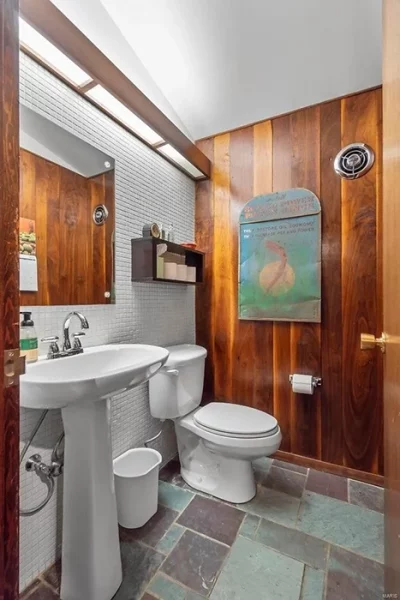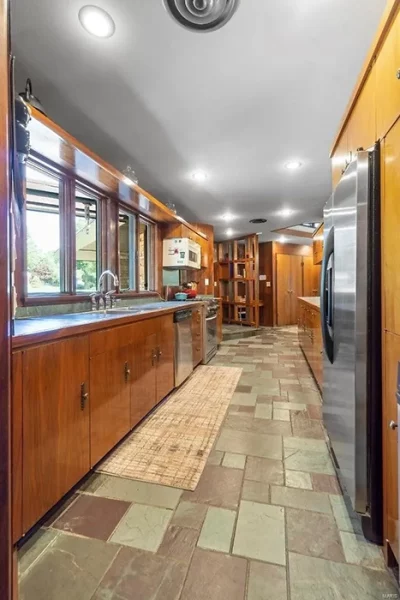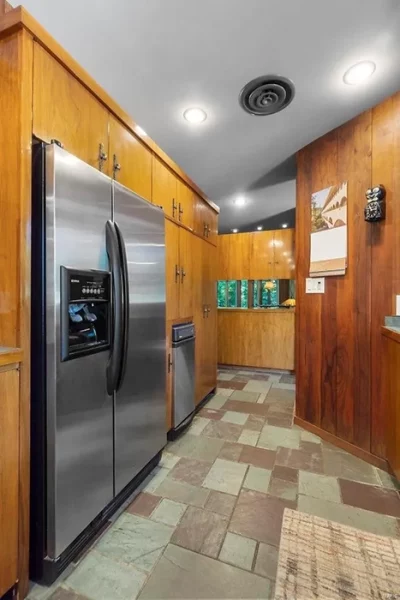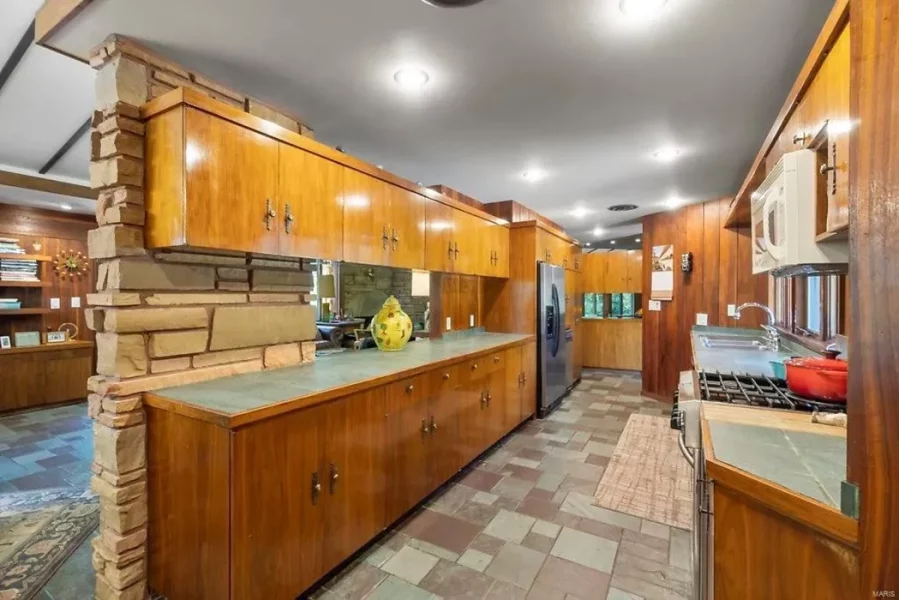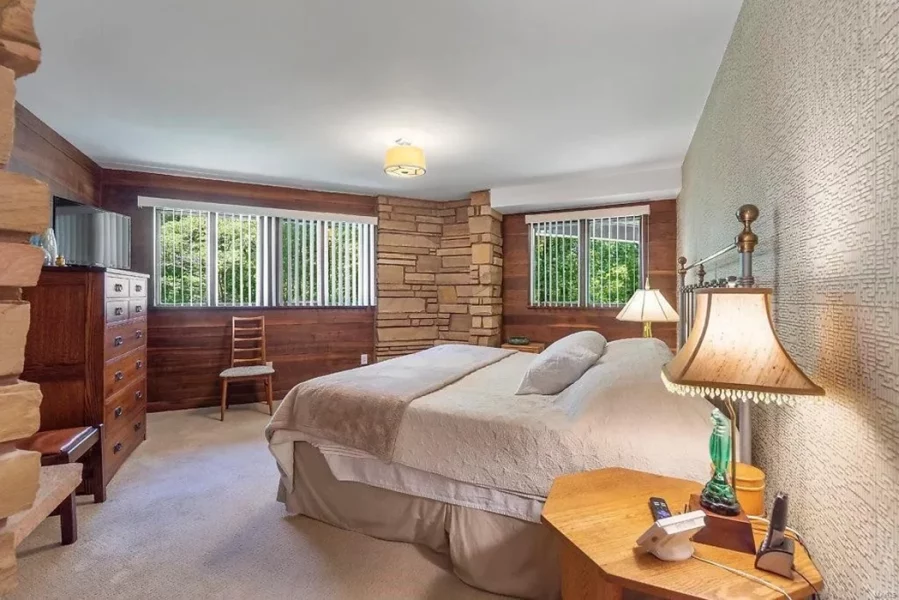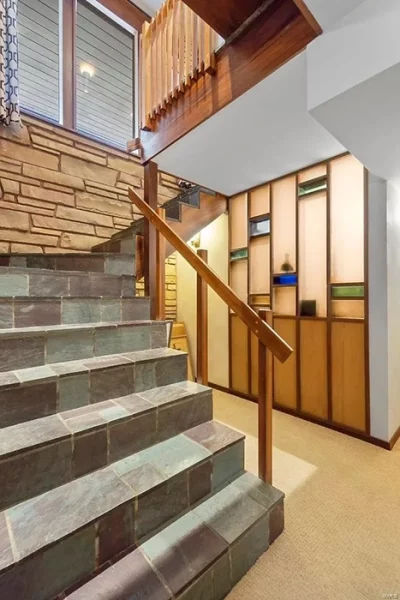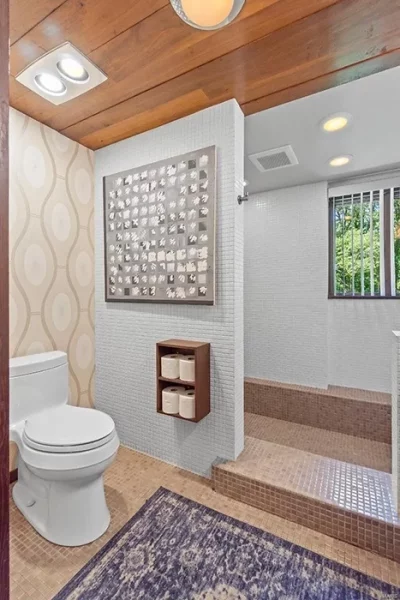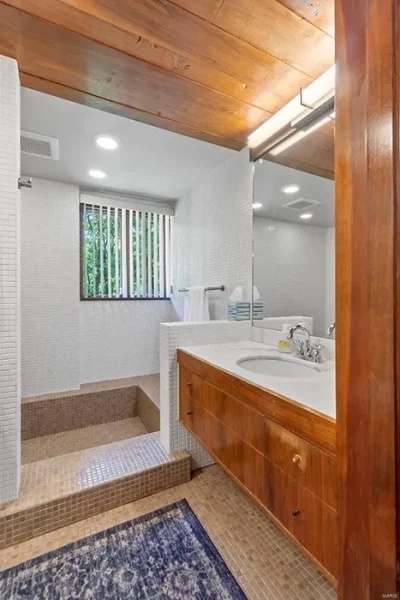 The John Boardman-designed property is a remarkable architectural masterpiece, perfectly complemented by the stylish owner-added features. The property exudes beauty and historic detail, creating a sense of excitement and awe. As you enter the property through the fabulous double door entry with raised marble floors, you are greeted with a vision of the majestic suspended staircase. To the left is the grand dining room featuring beautiful lighted cabinetry, while to the right is an enormous living area with 20 ft. ceilings, a custom fireplace, and a unique disappearing door that can expand with a push of a button, providing even more entertainment space. Through the entryway, you'll discover an inviting 18X48 ft. indoor pool with a partially retractable roof, just one of many unique features of this home. The property sits on 11+ acres, featuring a lovely, manicured lawn and landscaped gardens. The property spans over 12,290 square feet, comprising 6 bedrooms and 3.5+ bathrooms.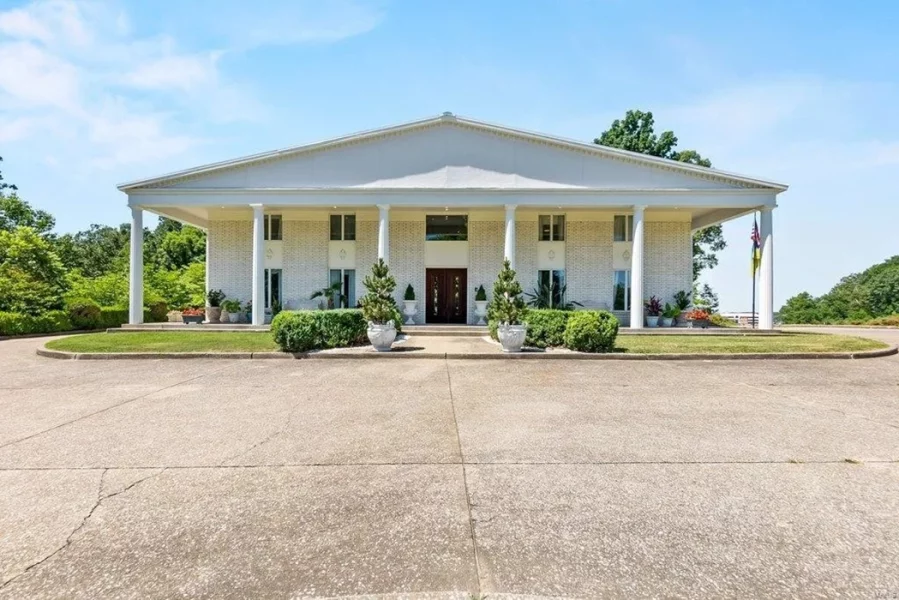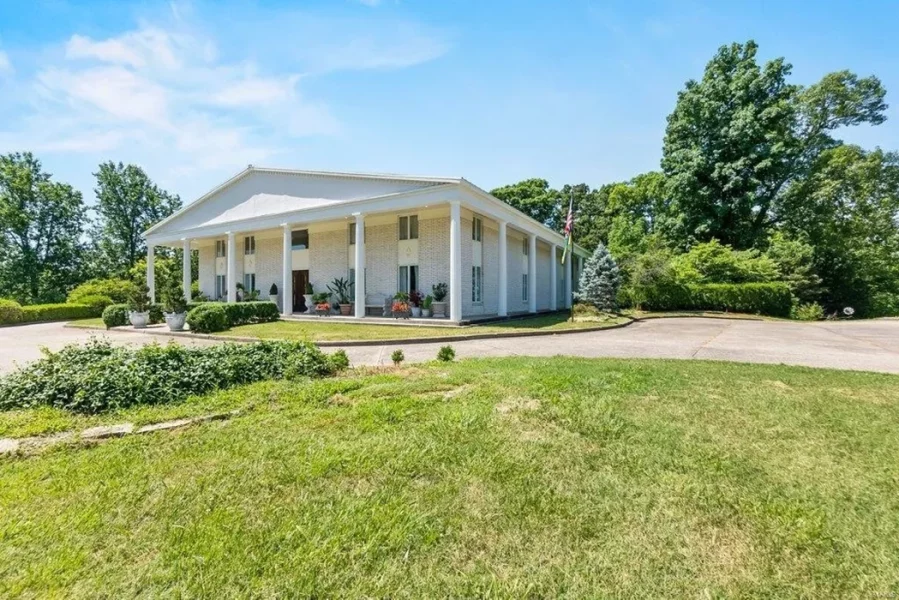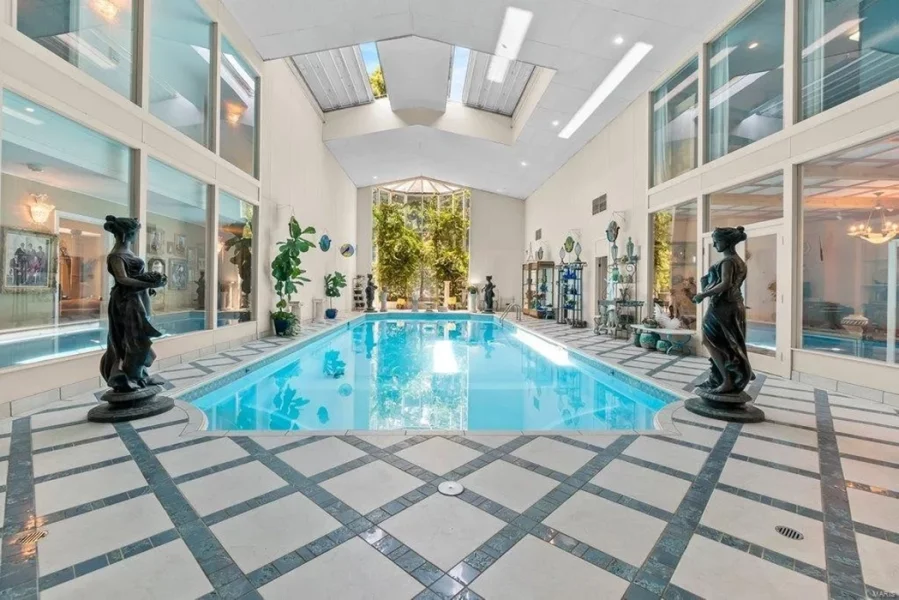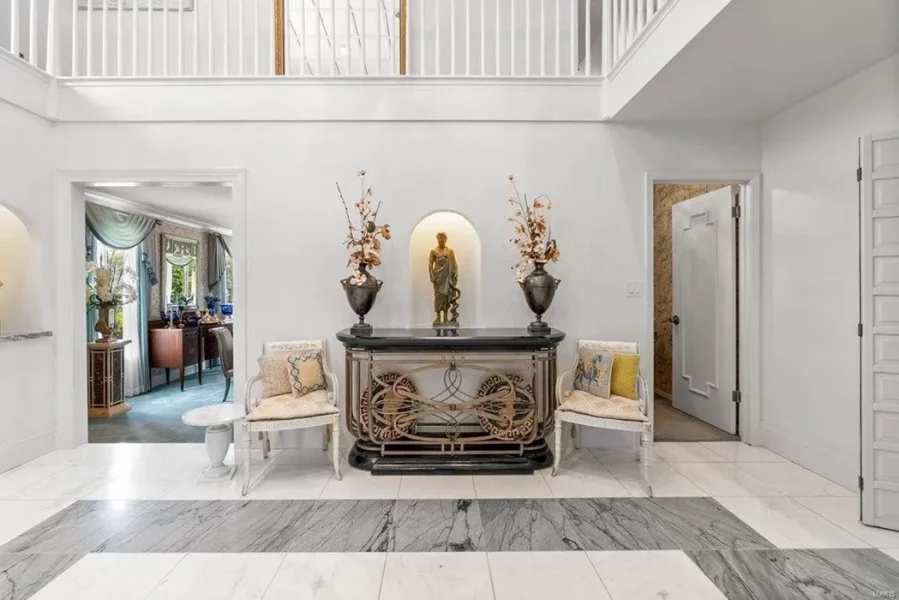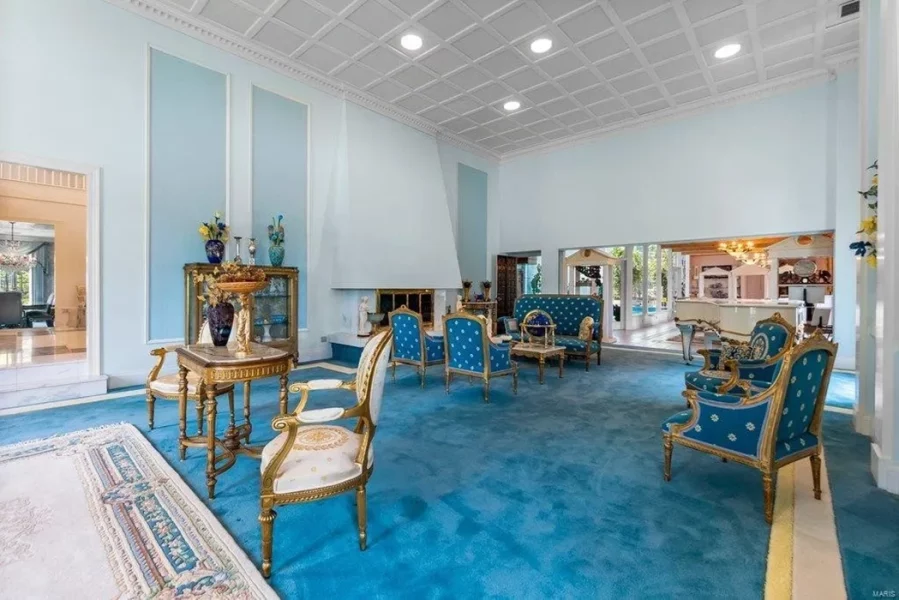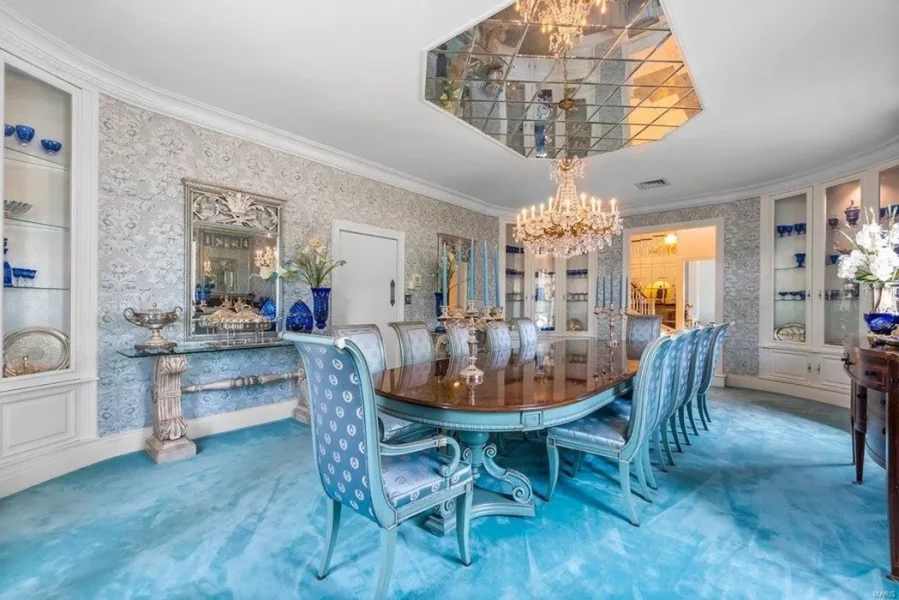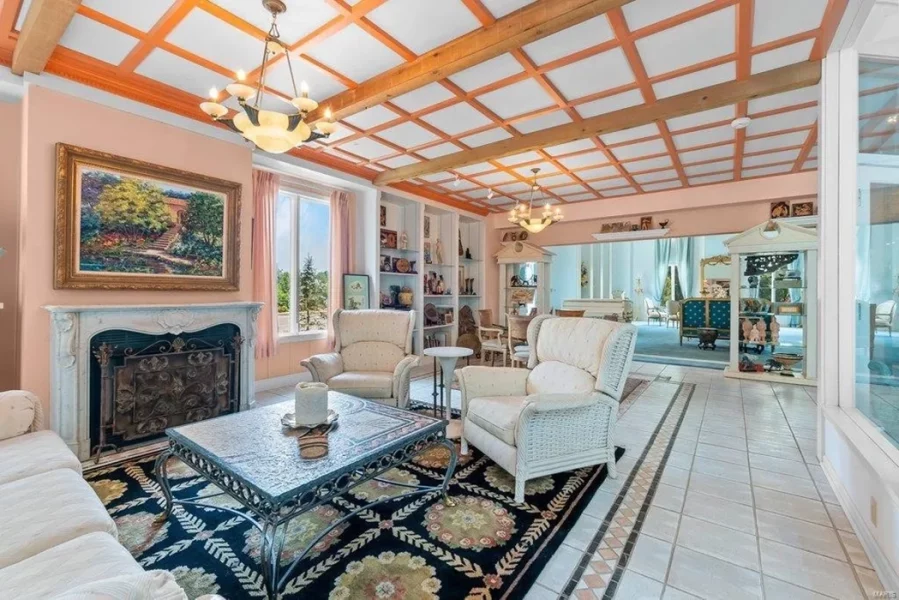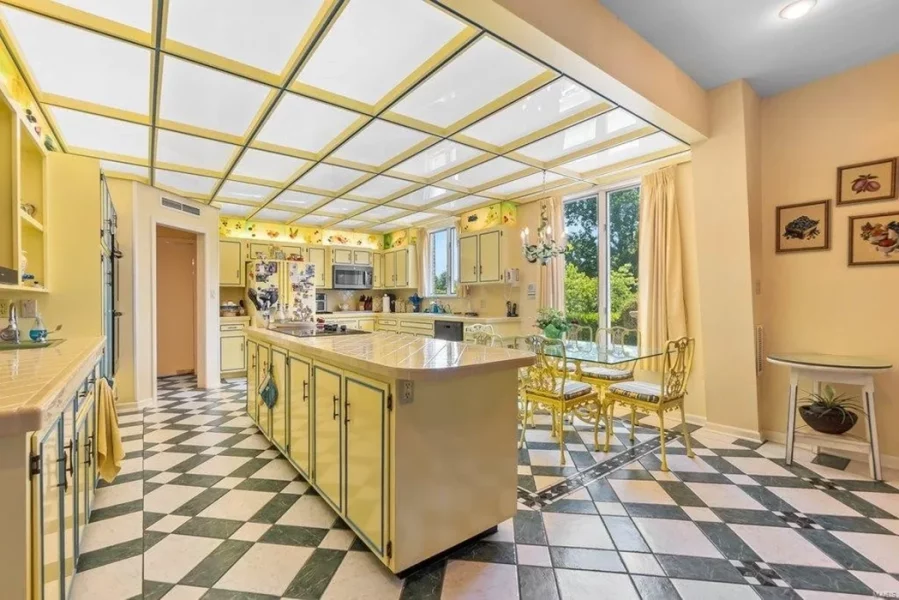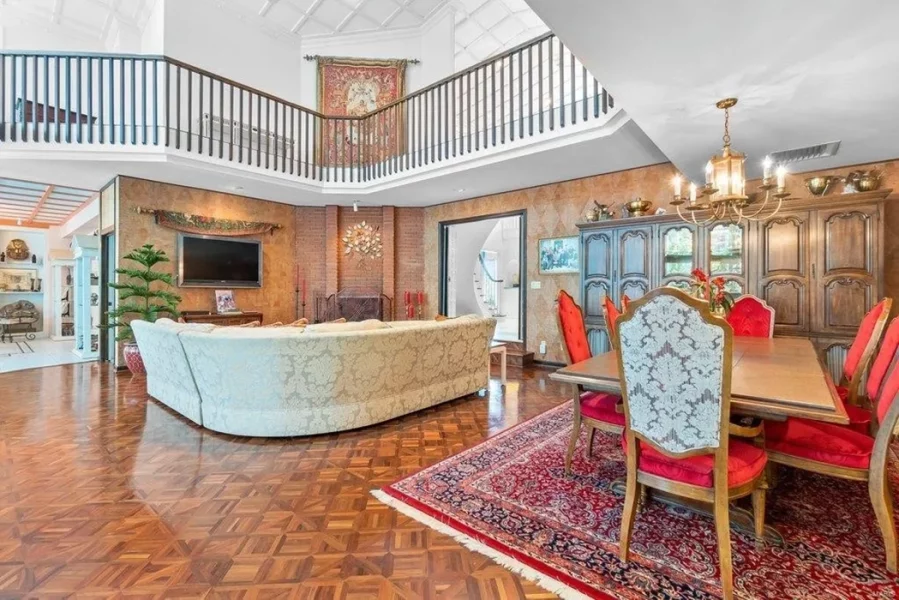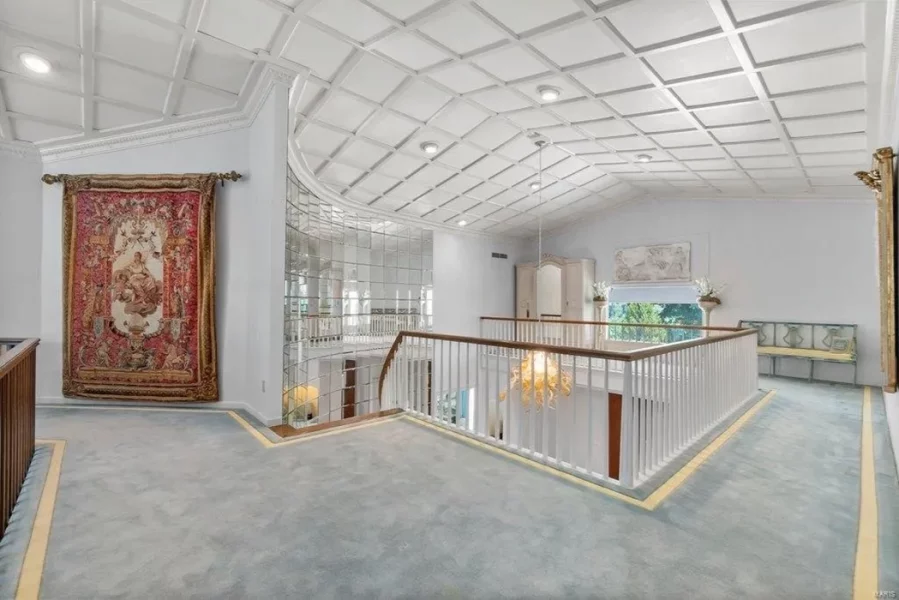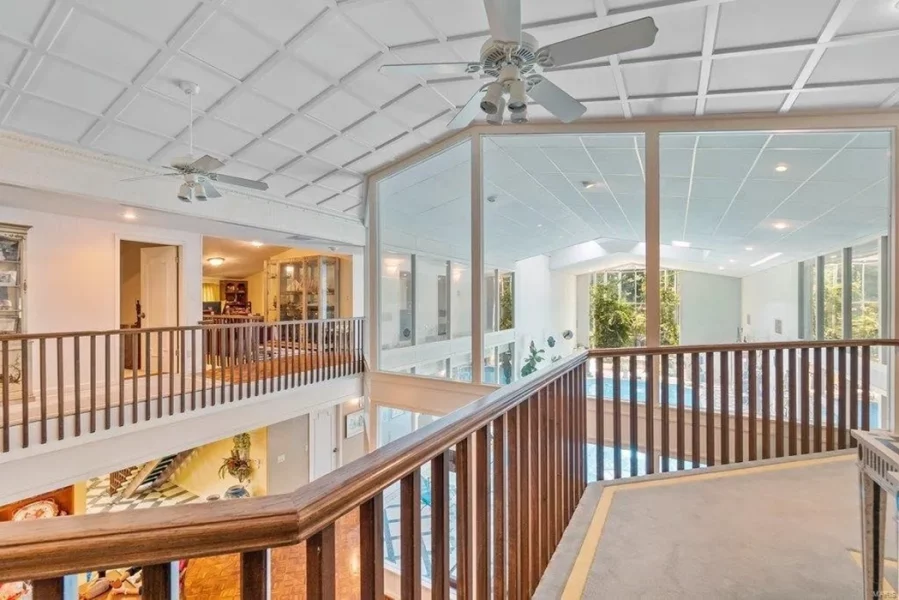 Multi level, lofty yet welcoming floor plan is one of a kind. This home has 3 bedrooms and 3.5 baths. The master suite area has an extra large bedroom, walk in closet and a beautiful bath with marble walls, soaker tub and separate shower. Large windows throughout the home give view to some wonderful nature views including, woods, a man-made pond and waterfall, and a stream. The kitchen is completely updated with limestone countertops, a uniquely designed glass back splash, stainless steel appliances and a center island with cook top and drop hood fan. Off the kitchen is a sunroom with more views of the outdoors. One of the best parts of this home is the fact that stone was used throughout the interior. You enter to a stone wall in the foyer and large stone columns and then step down to the sunken large family room, vaulted ceiling with beams, and large windows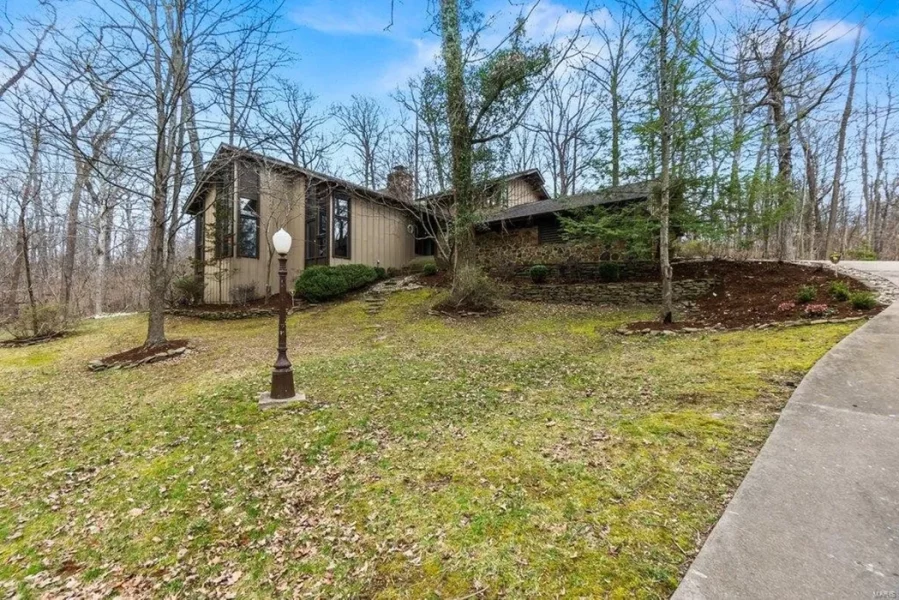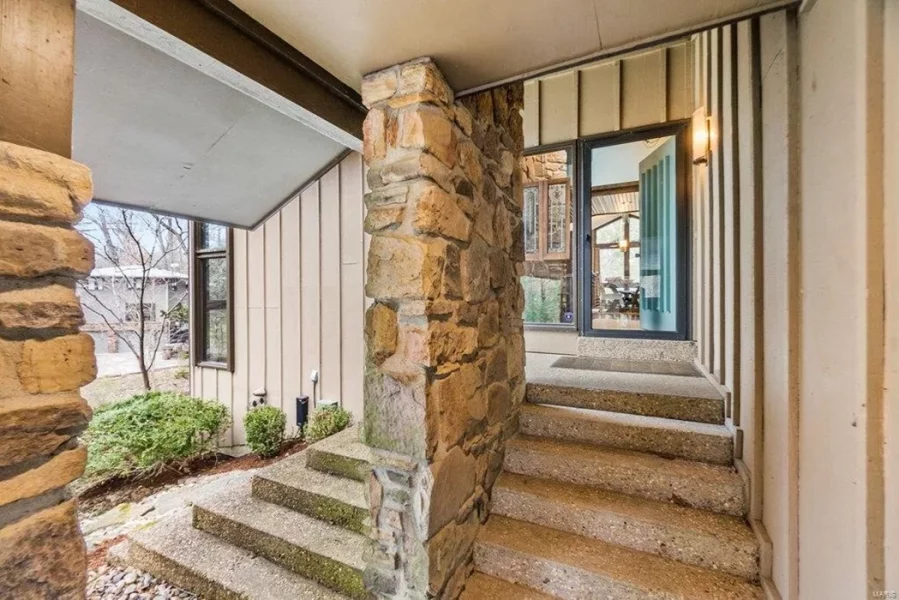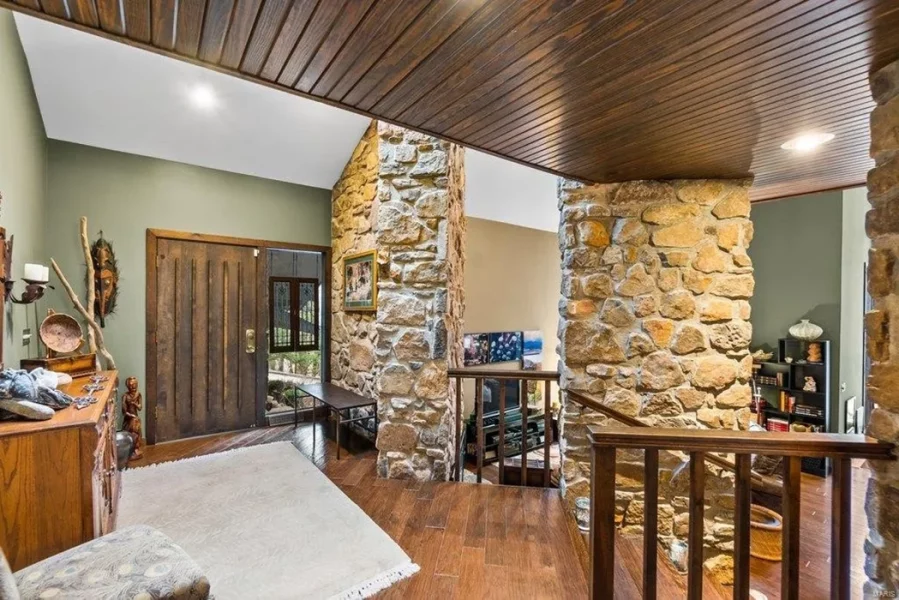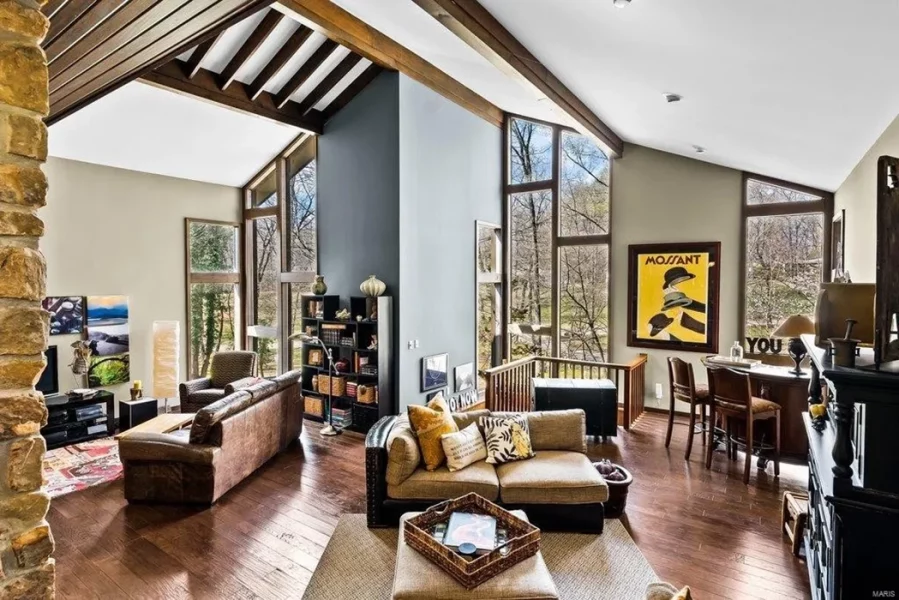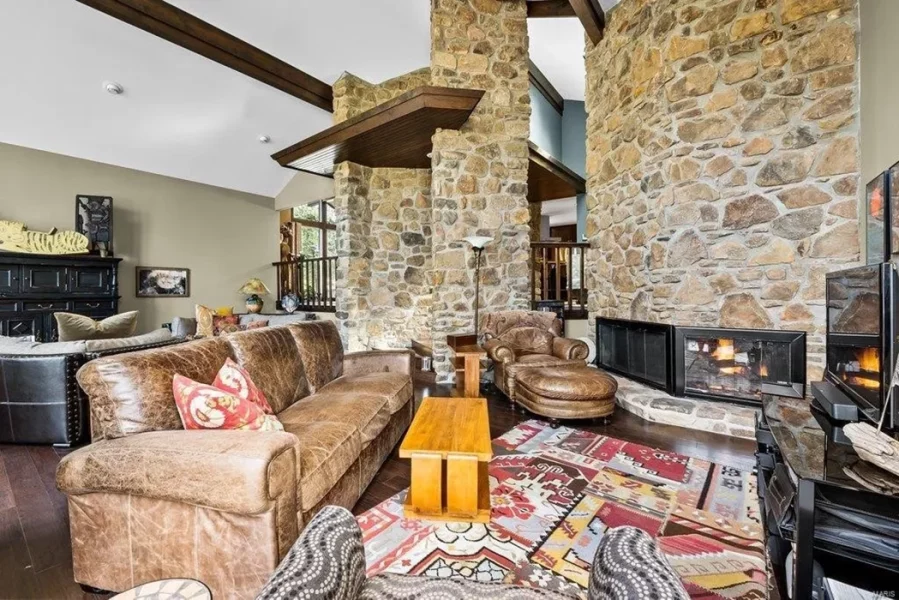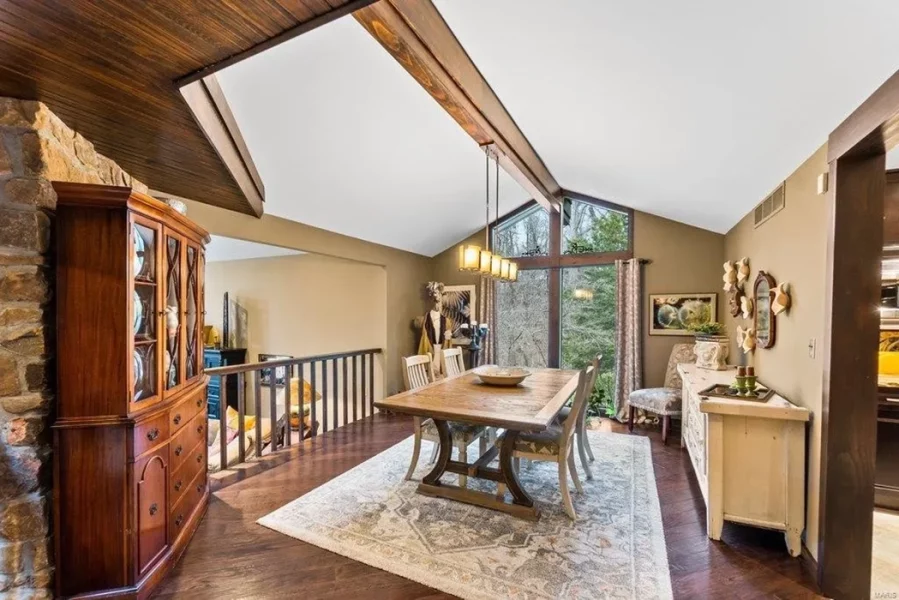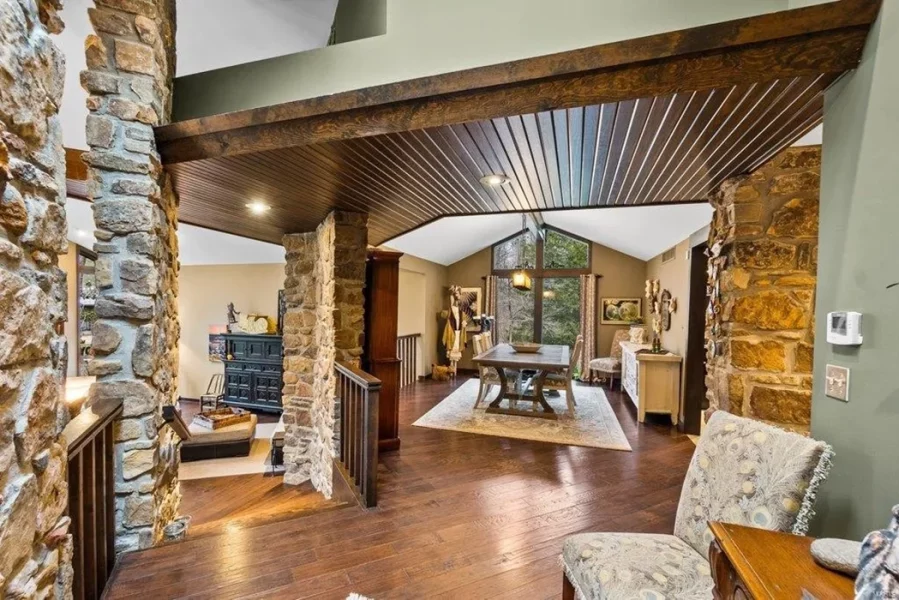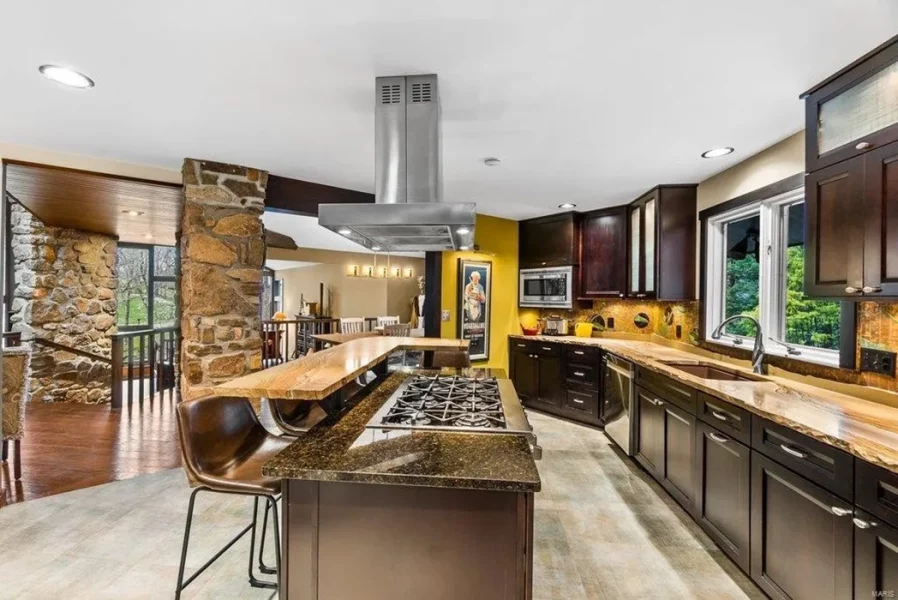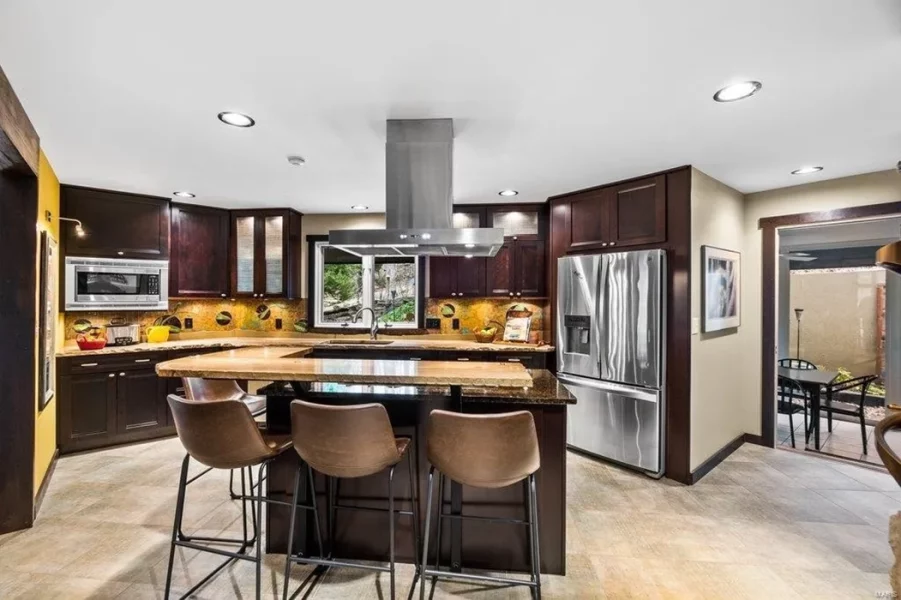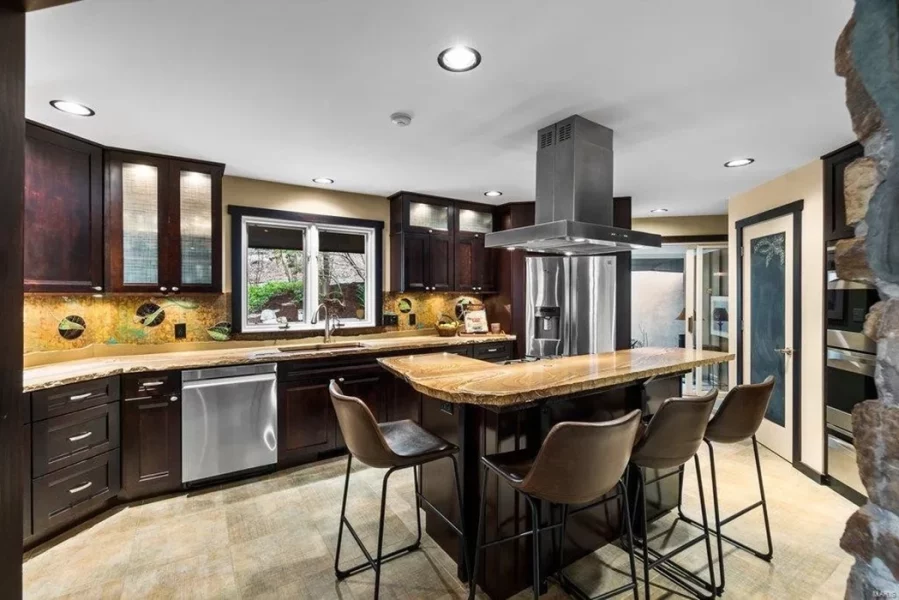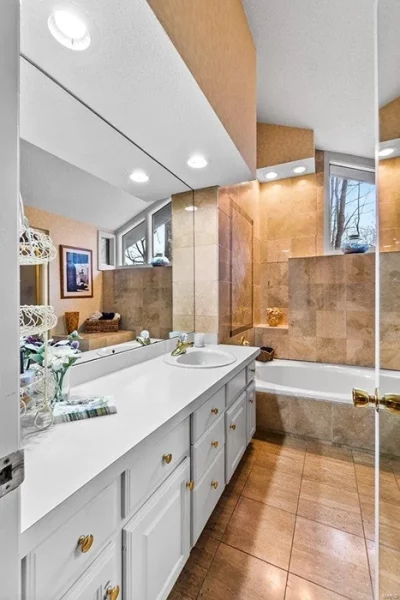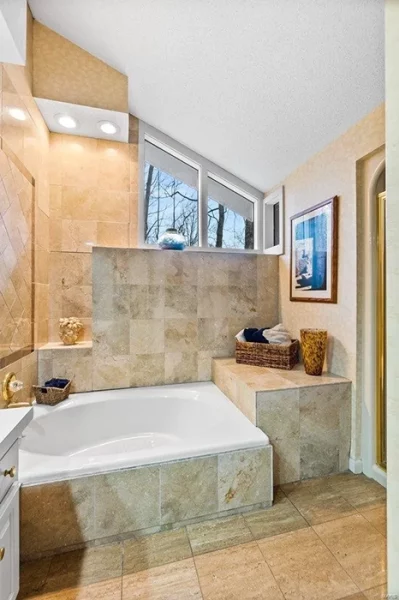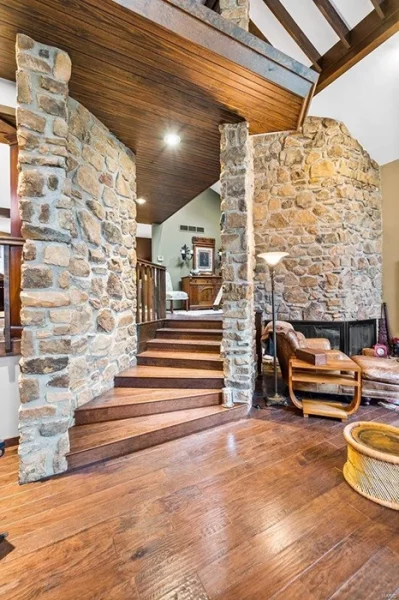 The John Boardman residence is a unique property that provides a distinct experience upon entering its doors. The property boasts an impressive style and aesthetic appeal in every aspect, including the kitchen, which features a cast iron sink with touch faucet, state-of-the-art cooktop, oversized refrigerator, and custom cabinetry. Additionally, the property has a newly installed walk-in pantry that is fully equipped with quartz countertops, a convenience sink, ice maker, beverage cooler, and a coffee bar. The outdoor space is equally impressive, with a gunite pool, outdoor TV, grilling area, and theatre room, all accentuated by remarkable new lighting. The property spans over 12,590 square feet and sits on a 1.53-acre lot, comprising 7 bedrooms and 6.5 bathrooms.